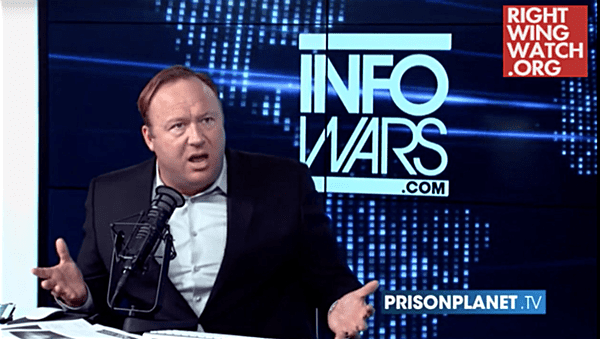 Right wing conspiracy theorist Alex Jones this week devoted an entire episode of his radio show Info Wars to discuss how the Republican establishment is allegedly trying to bury Marco Rubio's "gay past."
That "gay past" has to do with accusations made by another right wing conspiracy theorist and columnist, Wade Madsen, who recently suggested that Rubio frequented gay foam parties in Miami during the 90s and was a member of a Chippendale's-esque dance troupe.
Madsen just happened to be Jones' guest on this very gay episode of Info Wars and this time they discussed Rubio's apparent obsession with Donald Trump's 'package.' Bear in mind that this all happened before last night's Republican debate in which Trump assured the world that he has a big dick. 
"Rubio's an expert on men's members," Jones said. "He knows how to scope them out."
"Why is Rubio obsessed with Donald Trump's package?" he continued. Madsen, for his part, wanted to know why Rubio knew that small hands signaled that Trump has a small penis and why was Rubio was staring at Trump's pants: "He can't contain himself."
During the segment, Madsen also doubled down on his claims about Marco Rubio having frequented gay foam parties, saying,
"Its been confirmed that when he was going to those foam parties in South Beach in the 90s, in South Beach, they were exclusively gay events. These people are coming out and saying, 'Oh, I went to a foam party and it wasn't.' Well, if it's in Poughkeepsie, New York, maybe not. But if it was in South Beach–Miami-Dade County, Florida–it was."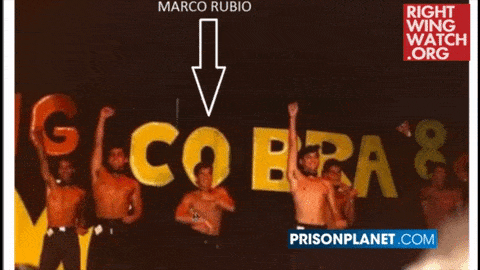 Well, there you have it.
Watch the segment in which Jones and Madsen discuss Rubio's so-called fixation on Trump's junk, below.
https://www.youtube.com/watch?v=9kjcD8fearc
You can also watch the full episode on Rubio's "gay past", here.
https://www.youtube.com/watch?v=Mfq87J8_Ip4