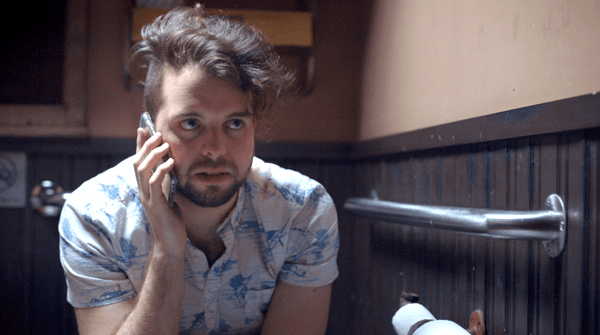 Popular LGBT web series Tough Love returned today with the debut of its 3rd season so prepare to gag, laugh, and cry (in no particular order). The series follows a pair of lovable losers from Queens as they navigate dating, desire, and living with quirky and at-times challenging roommates.
After a successful Kickstarter campaign to fund the new season, creator Steven Bell and co-star Blaire Wendel, have spent the last year-and-a-half making an LGBT comedy worthy of TV. Towleroad sat down with Bell to discuss what viewers can expect in season 3.
---
What can we look forward to this season? 
"Vomit. Lots of vomit. We're also sweaty people so you can look forward to that. I wish that was a joke I just made, but sadly no, we're sweaty. This season puts Blaire and I in a series of humiliating situations and it's a ton of fun. I found that a lot of the gay content I've watched over the past 15 years only focuses on one side of gay life, hot gay men having sex and being really fucking hot. And then there's the other side of gay life which is kind of average and not so sexy. Blaire and I, we're the other side of gay life.
In terms of plot this season, Steven finally adventures into the dating scene, but his body issues get in the way. To make matters worse, in Episode 1 he gets set up on a blind date with a male model and his insecurities fire up big time. For Blaire, she's in total denial that she's been dumped, so she decides to stalk her ex all over the city. There's a ton of self-deprecating humor this season. We've really put ourselves out there and we hope it makes you gag, literally."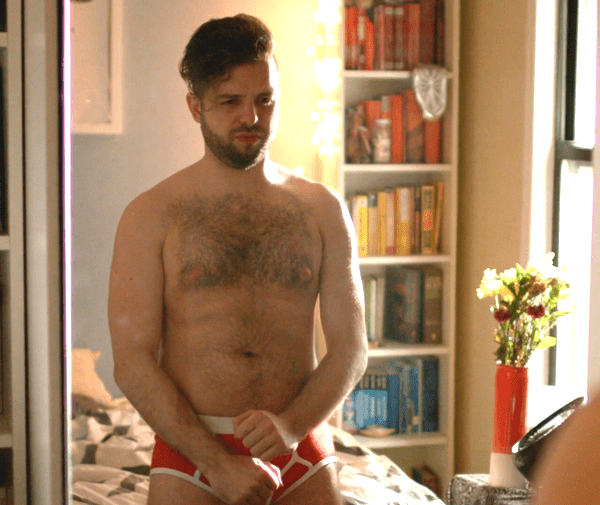 So Season 3 of Tough Love is going to be the opposite of sexy? 
"Well, for all of you out there that can't watch a gay web series unless there are six packs, rest assured we've got a some of that too [see episode below]. But I want to be clear. The only reason I've put hot shirtless men in this season is to make Blaire and I look even more average."
This season of Tough Love also has an impressive roster of guest stars from shows like Inside Amy Schumer, Broad City, Louie, and Difficult People to name a few. Also, production value this season has quadrupled–that's half the reason it took so damn long for us to release this thing."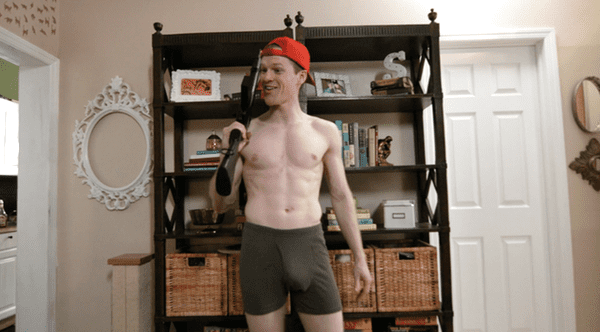 Tough Love will be releasing a new episode every week for the next seven weeks so be sure to check back for the latest installments of the series.
Watch part 1 of the season's first episode, below.