In a wide-ranging interview with Idolator's Robbie Daw, Adam Lambert spoke about the upcoming Rocky Horror Picture Show remake in which he plays the party of Eddie.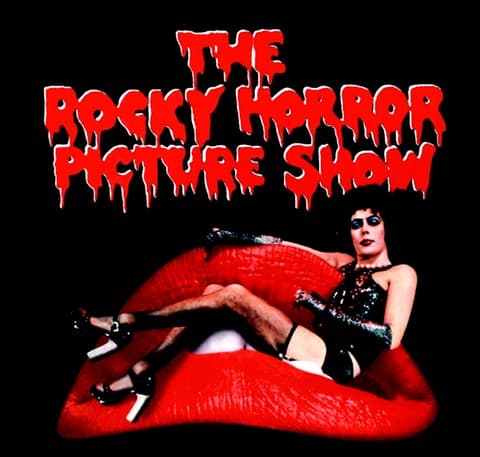 Lambert was originally asked if he would play the role of Frank-N-Furter but turned it down:
"I kind of felt like in 2016, to be cis and playing the role of a trans character, it felt inappropriate to me. In the '70s, it was different. But nowadays we have such an amazing conversation that's started about trans and gender in this world. I think casting Laverne [Cox] was so brilliant. It's so appropriate, you know what I mean? And to re-imagine [the character], as well, because she's entirely different. So I said no, but when they started announcing the cast, I said, "Wait a minute — what about Eddie? I wanna play Eddie! I could do that — that's like one song. Let me just come in and do a bit part!" Because I really, really wanted to be a part of it. I'm a big fan of the original movie, and [director] Kenny Ortega's a lovely guy. And then I heard that Cisco Adler was producing the music and thought, oh, this is gonna be good. So, I went in and I recorded my songs already. I did my vocals, and they turned out really cool. Now I'm going in for a week in April, in Toronto, to film."
Added Lambert:
"You know, I thought to myself, my friends that are trans — how are they going to feel about casting a non-trans person saying, 'I'm a sweet transvestite from transexual Transylvania?' It's dicey. I think they made a really bold, refreshing choice on that. It's very forward-thinking and it feels very right now, which is going to make this remake really interesting."
Daw's interview also includes remarks about Kesha, future shows with Queen, his 'Original High' tour, and his new single "Welcome to the Show" (featuring Laleh, above), which came last week out of the blue.
Read the full interview here, and watch his recent American Idol appearance in which he sings "Welcome to the Show", below:
https://www.youtube.com/watch?v=Zm77E72c1g4&ebc=ANyPxKq_jUfkspoDMrV5e8rM7ez0u4DZSFxjnKyeq7DnKSAP6Kir5xjogTxjA-hMGrDD_5SSDKYTPUtVC5iYOh5npTF_5hYZrg