DEMOCRATIC DEBATE: Hillary Clinton and Bernie Sanders squared off in Miami. The NYT gives the debate to Sanders. "They often spoke over each other, and there were few light moments as the two faced off during what could be the most important week of the Democratic presidential nomination contest. While they both parried effectively, many commentators and critics thought Mr. Sanders delivered his most confident performance of the campaign, even as Mrs. Clinton had her moments." Highlights:
SCOTUS: White House interviewing five potential nominees: "The source said those under consideration were federal judges Sri Srinivasan, Jane Kelly, Ketanji Brown Jackson, Paul Watford and Merrick Garland. The five have been reported to be on the short list of potential nominees, but the source said they were the only ones currently under consideration."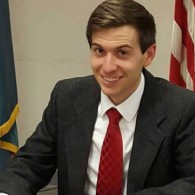 RUNNING: Gay man announces candidacy for the Delaware House of Representatives: "Joe Daigle filed his campaign paperwork on Feb. 11. The North Wilmington resident who hopes to represent Delaware's 7th Representative District officially kicked off his campaign on March 1. 'It started like a lot of things from a personal place, from a point of self-reflection,' Daigle told the Washington Blade on Tuesday during a telephone interview as he discussed his campaign. 'I am extremely passionate about building community.'"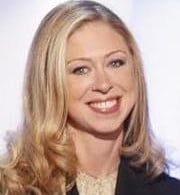 RELATIONSHIPS: Chelsea Clinton and Ivanka Trump's friendship "on ice": "But with Hillary Clinton and Donald Trump now on track for a King Kong versus Godzilla political collision in November, that friendship has been put on temporary hold – both women, sources close to them said, have chosen to no longer be seen together in public during the election. Given the personal nastiness and vitriol of the campaign already, it may be difficult for the relationship to recover."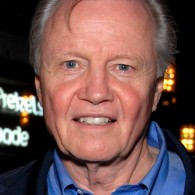 ENDORSEMENTS: Jon Voight really loves Donald Trump: "I, Jon Voight, can say, without hesitation, that Donald is funny, playful, and colorful, but most of all, he is honest. When he decided to run for president, I know he did it with a true conviction to bring this country back to prosperity. He is the only one who can do it. No frills, no fuss, only candid truths." (image: Glenn Francis, www.PacificProDigital.com)
APPLE VS FBI: Head of services Eddie Cue speaks to Univision about the case: "Someday they will want [Apple] to turn on [a user's] camera or microphone. We can't do that now, but what if we're forced to do that? Where will this stop? In a divorce case? In an immigration case? In a tax case? Some day, someone will be able to turn on a phone's microphone. That should not happen in this country."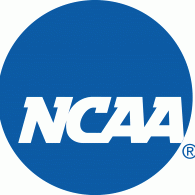 SPORTS: More than 80 gay rights groups urge NCAA to end ties to colleges requesting Title IX waiver: "In a letter sent to the National Collegiate Athletic Association on Wednesday, more than 80 lesbian, gay and transgender organizations urged the NCAA to "divest from all religious-based institutions" that discriminate against transgender students. In 2014, the U.S. Department of Education extended Title IX of the Education Amendments of 1972, the civil rights law that prohibits gender discrimination on campuses, to include transgender students. More than 50 religious colleges have since requested or received waivers to this part of Title IX so that they can expel or not admit transgender students."
SOUTH AFRICA: Albino baby elephant spotted at Kruger National Park.
MUSIC: Zayn Malik drops new single "Like I Would"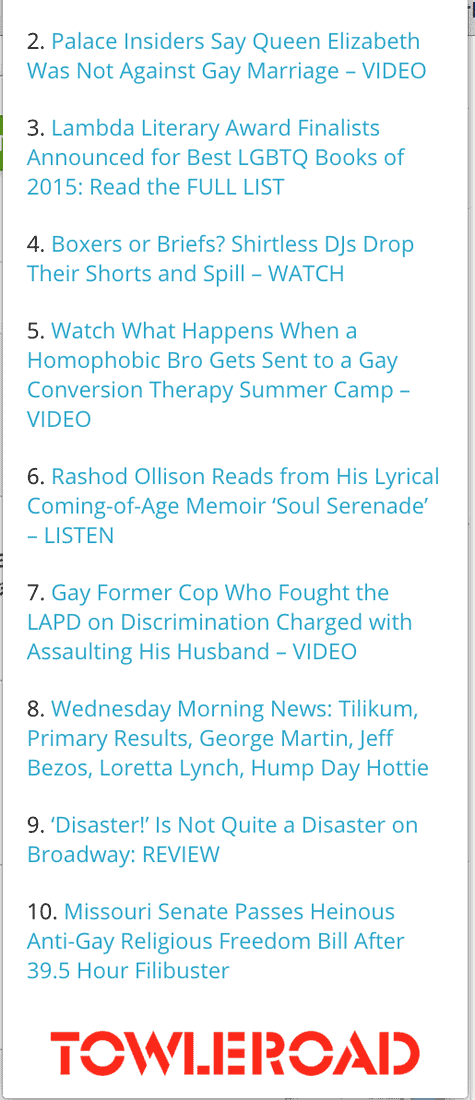 CHROME. Users of Google Chrome will definitely want to install our new Towleroad Chrome extension! You can easily check the latest headlines on Towleroad and search for content currently on the site.
TECH: Messaging app Line now supports group calls between 200 people: "200 is a large number for just friends, at least if the call remains productive, so there's likely to be a business angle to this too. Indeed, Line said it has aspirations of replacing some enterprise calling systems when it launched a standalone group calling app last year, and now it has integrated that feature into its core app."
CUISINE: NOM (not the horrible anti-gay organization) is a new live streaming platform for foodies: "Similar to services like Twitch, Nom lets people broadcast from their desktop or iOS device. Viewers can interact with streamers using reaction buttons or through delay-free two-way chat. The idea is to get users to run their own live cooking shows and showcase food experiences around the world, such as meals at exotic restaurants."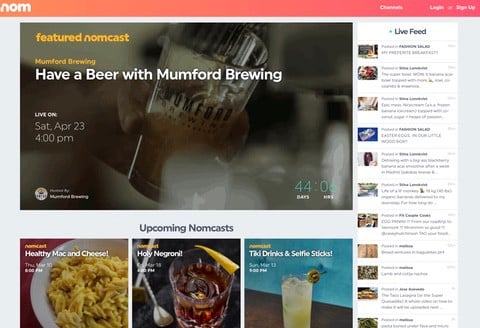 MEN WITH DOGS THURSDAY: Christopher Cline and his big, big dog Juji: