2016 ELECTION: Hillary Clinton and Bernie Sanders fill out new AIDS questionnaires from AIDS United. Read Clinton's HERE. Read Sanders's HERE.
PRIMARY HANGOVER: Donald Trump kicks Rubio on the way out:
https://twitter.com/realDonaldTrump/status/709941293477195776
NO MORE DEBATES: Donald Trump says he won't attend FOX News debate because nobody told him about it: "Nobody told me about debates. Nobody told me…I thought the last debate on CNN was the last debate," Trump said, explaining that he had committed to give a "major speech" and could not attend even if he wanted to. "I was very surprised when I heard that Fox called for a debate. Nobody told me about it. I won't be there."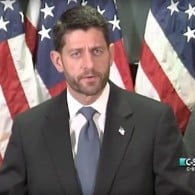 CONTESTED CONVENTION: Paul Ryan won't rule out being the Republican presidential nominee should the party turn to him: "You know, I haven't given any thought to this stuff. People say, 'What about the contested convention?' I say, well, there are a lot of people running for president. We'll see. Who knows."
NORTHERN IRELAND:  Court of Appeal in Belfast rules that Stormont's Health Minister should decide on gay blood ban: "The court dismissed an earlier ruling that former health minister Edwin Poots had acted irrationally or with apparent bias by keeping the ban in place. The judges also held there was no basis for concluding that Mr Poots' decision had been pre-determined by his Christian beliefs."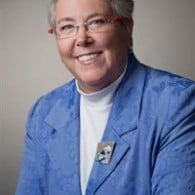 ALABAMA: Senate votes 23-3 to do away with marriage licenses: "Senators approved the bill 23-3 on Tuesday. It would require couples to file a form recording their marriage rather than have county probate offices issue licenses…Rep. Patricia Todd is the only openly gay legislator in the state, and she calls the bill unnecessary. Todd says probate judges should do their job and issue licenses.The bill now moves to the Alabama House of Representatives."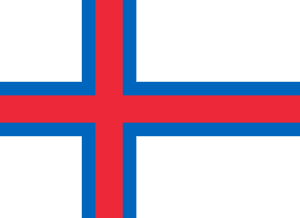 FAROE ISLANDS: Marriage equality bill to get second reading: "Faroe Islands is currently discussing a bill to adopt Danish marriage laws in order to bring same-sex marriage to the isles. Over the past months, different parts of the legislation (labeled 19-21) have gone through their assigned committees for debate. 19 discusses gay marriage and adoption, 20 discusses divorce and 21 is about Church law regarding the same-sex union matter. On Wednesday, #19 will receive a second reading."
CELEBRITY SPOTTING: Cristiano Ronaldo went out the other day because he needed a little ego boost:
https://www.youtube.com/watch?v=iHz82I8Vv88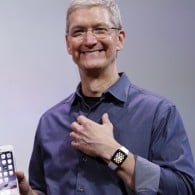 APPLE VS FBI: Apple's final filing before court date says the founders would be appalled: "Using a centuries-old, broad sweeping law to force Apple to create a backdoor to a terrorist's iPhone is so off base it would upset even the founders of the United States, the tech giant essentially argues in its latest court filing as it continues its fight against the FBI. 'The Founders would be appalled,'" Apple writes Tuesday in response to the U.S. Department of Justice's argument that the All Writs Act can be used to compel Apple to create a new version of iOS to circumvent the encryption on the iPhone belonging to a gunman that killed 14 people in San Bernardino in December."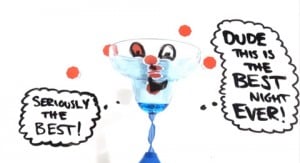 DRINK TO THAT: How alcohol can improve your memory: "Alcohol does disrupt memories, but only after a certain point; it's perfectly possible to have the pleasant buzz of a few beers or glasses of wine and still remember everything the next day. But if you were to be told some interesting gossip or useful information after a couple of glasses of wine, your brain would encode your slightly intoxicated state as part of the memory, so would be better able to retrieve this memory if you were to have another couple of glasses of wine (on a different night, not right after the first two). In this scenario, a glass of wine can indeed improve your memory."
PARIS STROLL: Kristen Stewart takes a hand-in-hand walk with girlfriend.
MUSIC: Adam Lambert teases new single "Welcome to the Show":
HUMP DAY HOTTIES: Charlie and Max Carver.
---
Towleroad deals we think might matter to our readers…
DEALS OF THE DAY:
Deals on bluetooth speakers don't get much better than this. 71% off the Photive HYDRA speaker, which is built for sport and shower use. It's waterproof, shockproof, and rustproof so you can take it anywhere. It's even small enough to go in the shower. The HYDRA has a passive subwoofer for deep bass and offers 8 hours of playing time on its rechargeable Lithium ion battery. Normally $99, it's on sale today for $39.95.
Disclosure: If you buy something through hyperlinks to supporting retailers, we may get a small commission on the sale. Thanks for your ongoing support of Towleroad and independent publishing.