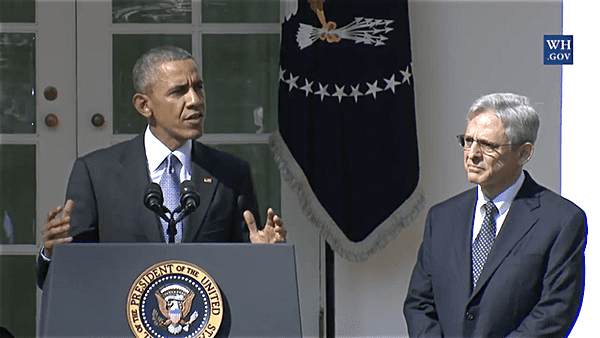 Speaking in the Rose Garden on Wednesday, President Obama nominated Merrick Garland to replace Antonin Scalia on the Supreme Court.
Garland — a white, male jurist with an Ivy League pedigree and career spent largely in the upper echelon of the Washington's legal elite — breaks no barriers. At 63 years old, he would be the oldest Supreme Court nominee since Lewis Powell, who was 64 when he was confirmed in late 1971.
Presidents tend to appoint young judges with the hope they will shape the court's direction for as long as possible.
Those factors had, until now, made Garland something of a perpetual bridesmaid, repeatedly on Obama's Supreme Court lists, but never chosen.
But Garland found his moment at time when Democrats are seeking to apply maximum pressure on Republicans. A key part of their strategy is casting Republicans as knee-jerk obstructionists ready to shoot down a nominee that many in their own ranks once considered a consensus candidate. In 2010, Utah Sen. Orrin Hatch called Garland "terrific" and said he could be confirmed "virtually unanimously."
Watch video of President Obama making his announcement, below.