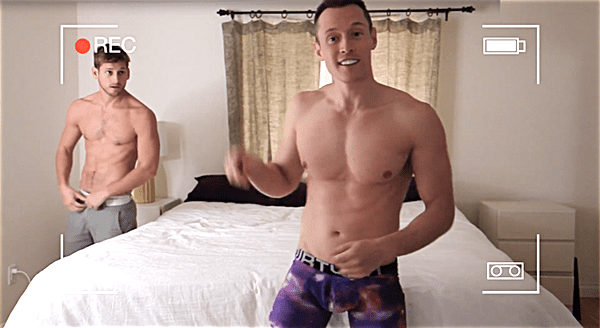 Ok, not really. But Davey suspected that might be the best way to grab your attention. And his buddy Max Emerson was more than happy to lend his shirtless body to help Davey bring attention to an issue that he wants to talk about: HIV/AIDS.
As you may recall, last year Davey Wavey followed a dad who rode in the AIDS LifeCycle in honor of his gay son who passed away due to HIV/AIDS. The annual bike ride from San Francisco to Los Angeles is 545 miles long and helps raise funds for the San Francisco AIDS Foundation and the Los Angeles LGBT Center.
While riding last year, Davey learned about the life of Joshua Flanagan who passed away in 2013 at the age of only 28.
"I think for myself and a for a lot of you guys who watch the video, it was a reminder that HIV and AIDS isn't over and in fact theres still a lot of work that needs to be done."
Davey is trying to raise $20,000 for the cause and wants your help in reaching his goal.
You can check out his fundraising page here. And watch his 'sex tape', below.