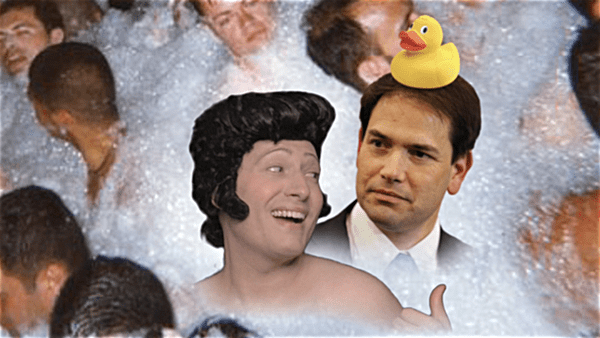 Last night, Marco Rubio announced he was suspending his presidential campaign after an abysmal showing in his home state of Florida.
Right on time, Randy Rainbow is here to give the GOP dropout a proper send-off. And he covers all of the greatest hits from Rubio's failed White House bid, from the boots ("Those are cute. Do they come in men's?") right on down to that gay foam party. 
Say goodbye to little Marco, below.
Also, revisit the ghosts of the GOP primary past with Randy's farewells to failed candidates Ben Carson, Jeb Bush, and Carly Fiorina.