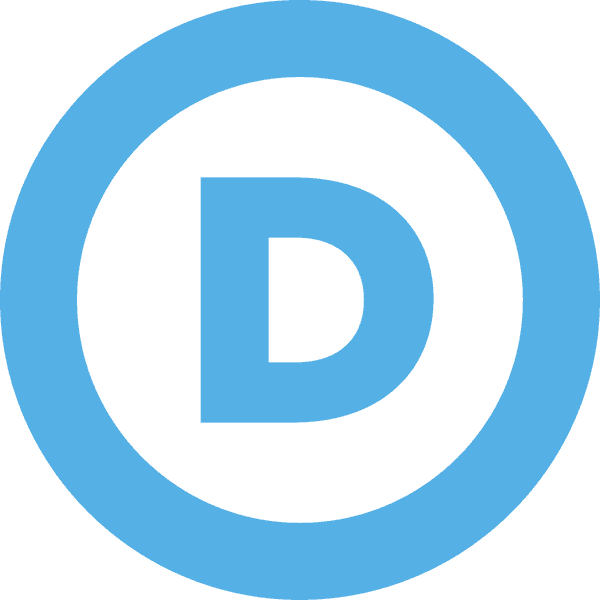 Following the passing of North Carolina's HB 2, which outlaws all local LGBT rights ordinances in the state, the Democratic National Committee condemned the bill in a statement issued late Wednesday.
Calling the North Carolina legislature "one of the most extreme legislatures in the country," the DNC lambasted Republicans in the state for "protecting businesses that discriminate based on sexual orientation and gender identity."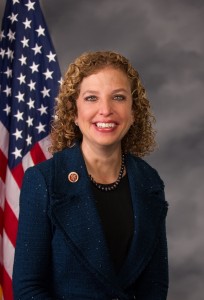 Said DNC Chair Rep. Debbie Wasserman Schultz, "This is sadly unsurprising from a party that seems determined to stay stuck in the Stone Age on LGBT equality. From their refusal to accept marriage equality as the law of the land, to their disingenuous 'free speech' and 'religious freedom' justifications for discrimination, Republicans are hurting Americans who deserve the full and equal protection of the law. Now the same state lawmakers who pretend to love limited government are steamrolling over local officials just because they had the courage to stand up for transgender rights. Our friends in the LGBT community deserve better and so do all the people of North Carolina."
Earl Fowlkes, chair of the LGBT Caucus of the Democratic National Committee, added, "While Republicans in DC refuse to do their job in confirming a Supreme Court justice, Republicans in North Carolina are calling a special session to repeal every local non-discrimination law protecting the LGBT community across the entire state. They'd rather spend the taxpayer's money to take away the rights of North Carolina's citizens than deal with the massive cuts to education they have also forced on families."
Ryan Butler, chair of the North Carolina Democratic Party's LGBT Caucus, said, "What we're seeing here is a more extreme version of the radical 'Right to Discriminate' laws that have failed in other states like Indiana. Rather than requiring a 'religious objection' to discriminate, which is already bad enough, this wholesale repeal of all municipal non-discrimination laws in the entire state is a new low. This proposed bill gives businesses, like hotels and restaurants, a license to discriminate against gay and transgender people with total impunity. And that is simply wrong."
It's worth noting, however, that HB 2 passed the North Carolina House with the support of 11 Democrats. The bill received no Democratic support in the Senate as the party's members walked out of the vote in protest.
All Republicans backed bill. Democrats who voted yes: Reps. Larry Bell, William Brisson, Elmer Floyd, Ken Goodman… (1/2) #ncpol

— Colin Campbell (@RaleighReporter) March 23, 2016
(2/2)…, Charles Graham, George Graham, Ed Hanes, Garland Pierce, Robert Reives, Michael Wray…so more "yes" votes than I expected. #ncpol

— Colin Campbell (@RaleighReporter) March 23, 2016
Meanwhile, LGBT rights groups, including Lambda Legal, the ACLU, and Equality North Carolina have announced they are considering legal action to take down HB2.
BREAKING: @ACLU, @LambdaLegal, @equalitync Considering Legal Challenge to North Carolina's Sweeping Anti-LGBT #HB2 https://t.co/Wq5rfmrXz5

— ACLU of North Carolina (@ACLU_NC) March 24, 2016
"We expect the ACLU's and Lambda Legal's Legal Help Desks will light up with calls from those who suffer discrimination imposed by this law, and we stand ready to help," said Tara Borelli, Senior Attorney with Lambda Legal. "This law is in direct conflict with protections provided to students under Title IX and could cause the state to lose billions in federal funds. Instead of solving any real problems, the law would create new ones and could lead to intolerable and unfair conditions for transgender students who are entitled, by federal law, to a safe and equitable education."
Chris Brook, Legal Director of the ACLU of North Carolina, commented, "Today was a devastating day for LGBT North Carolinians and particularly our transgender community members who have been subjected to months of distorted rhetoric culminating in today's display of bias and ignorance by North Carolina lawmakers. We are disappointed that Governor McCrory did not do right by North Carolina's families, communities, and businesses by vetoing this horribly discriminatory bill, but this will not be the last word. The ACLU, Lambda Legal, and Equality NC are reviewing all options, including litigation."
"HB 2 is an undisguised attack on LGBT people and the efforts of one city to protect gay and transgender North Carolinians against discrimination," said Chris Sgro, Executive Director of Equality NC. "This cruel and insulting bill is about more than bathroom access, it's about fairness in employment, education, and local governance. It aims to override local school board policies, local public accommodations laws, and more. This law also violates many other federal statutes and the United States Constitution by attempting to mandate discrimination in government buildings"