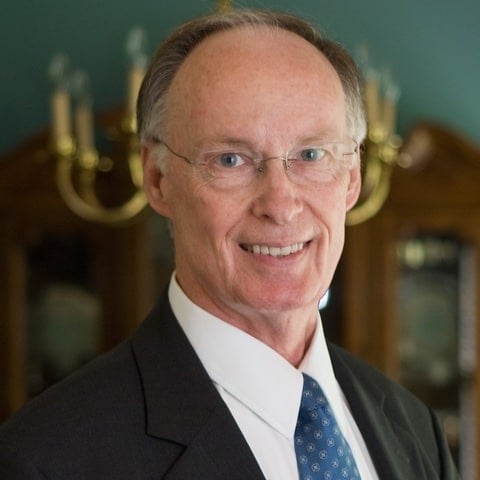 Anti-gay Alabama Governor and traditional marriage champion Robert Bentley was caught on tape talking to an aide about putting his hands on her breasts and today apologized to the people of Alabama for the explicit comments he made to his top adviser Rebekah Mason.
He also denied he has had an affair:
The Alabama Media Group on Wednesday posted an excerpt from what it said was a recording of a telephone conversation between Mr. Bentley and Ms. Mason. In the segment, he refers to "when I stand behind you and I put my arms around you and I put my hands on your breasts." Later, the governor said, "If we're going to do what we did the other day, we're going to have to start locking the door."
Mr. Collier said he ultimately learned that someone in Mr. Bentley's family had made the recording he heard, and he confronted the governor in August 2014, as they traveled to an event in Greenville, Ala.
Other excerpts:
"Baby, I love you. I know we are in a difficult situation. Unless I make things as normal as possible here, it is going to be hell."
"I miss you. I wish you were here with you right now. I wish I could hold you. I wish I could kiss you… I wish that, I do."
Listen to the recording:
Bentley, who has been under siege since former Alabama Law Enforcement Secretary Spencer Collier accused him of having an affair, denied he had been involved in a physical relationship with her.
Bentley said his comments, captured on recordings in 2014, have hurt his family and Mason's. He called today "a difficult day."
He repeated over and over that his sins were in the words he used in talking to Mason, nothing more.