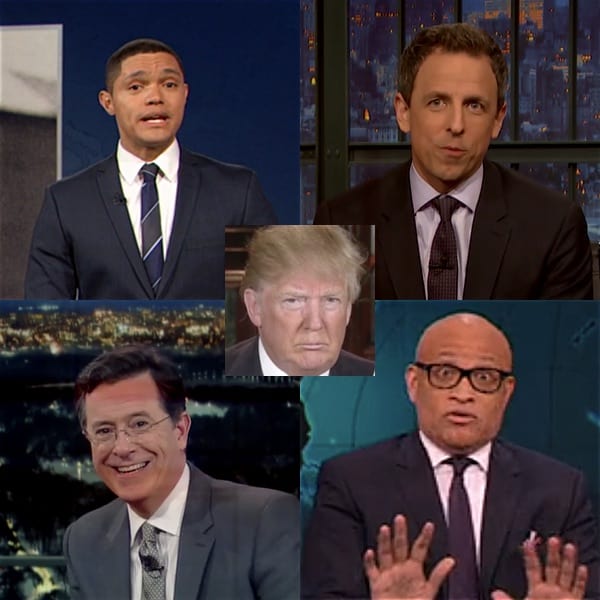 Republican frontrunner Donald Trump was the target of Seth Meyers, Trevor Noah, Larry Wilmore and Stephen Colbert during last night's late night programming with the four hosts turning their focus to the shocking rise of the foul-mouthed fascist Oompa Loompa.
Meyers started his segment by focusing on Marco Rubio's dick jokes, Chris Christie's hypocrisy, and David Duke's endorsement, but later looked at Trump's announcement that he'll change libel laws so he can sue media outlets that offend him.
Said Meyers:
"Sue newspapers and make lots of money? Well, I've got bad news for you, pal. Newspapers don't have any money. It's like suing Radioshack or MC Hammer. So, Trump wants to make America great again by ripping up the thing that made America great in the first place, the Constitution. Now, you might ask, would he really do that? Well, perhaps a clue lies in how many times Trump has praised other actual dictators who have also restricted freedom of speech in their country.
…"The best thing about that is, even when Donald Trump is praising Kim Jong-un, he's also burning him for being short.
…"But Trump's praise for dictators is actually very telling, because that's all Trump cares about, power. And judging by his skin, he's almost full, it is time to unplug him. His campaign, long ago, went from entertaining to scary. It's kind of like the movie Snakes on a Plane. Sure, the idea is entertaining. But an actual snake on your actual plane would be terrifying. And that's what's happening now."
Watch:
https://www.youtube.com/watch?v=n5q1cxIU01M
Stephen Colbert offered a preview of Super Tuesday on what, for the Republicans, was "sphincter-clenching Monday," looking at Trump's refusal to disavow David Duke and the KKK.
He then apologized to Hillary Clinton for accusing her of refusing to answer the easiest question in American politics.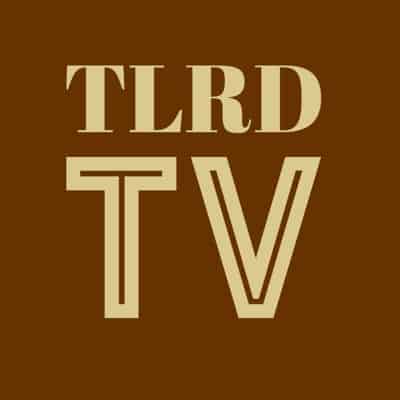 Larry Wilmore took a more aggressive approach to Donald Trump's selective memory:
"Sorry everyone. I don't want to give him any more oxygen. That's not a euphemism, by the way. I mean it literally. Somebody get me the pillow they used to kill [Supreme Court Justice Antonin] Scalia and I'll do it — I'll do it! I could get in trouble for that, actually!"
And Trevor Noah explains everything that Donald Trump is borrowing from fascism, which is why it doesn't bother him to retweet a Mussolini quote or feel a certain camaraderie with the KKK: