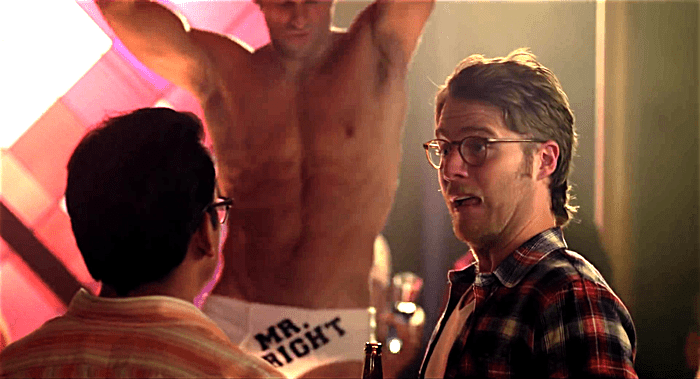 Me Him Her, a new off-beat comedy from screenwriter and director Max Landis, is available to stream online today and hits theaters in New York and LA.
The film follows a trio of dysfunctioning adults: a closeted hunky TV actor (below), his LA-visiting best friend, and a recently jilted lesbian (who begins a complicated entanglement with aforementioned hunky actor's best friend).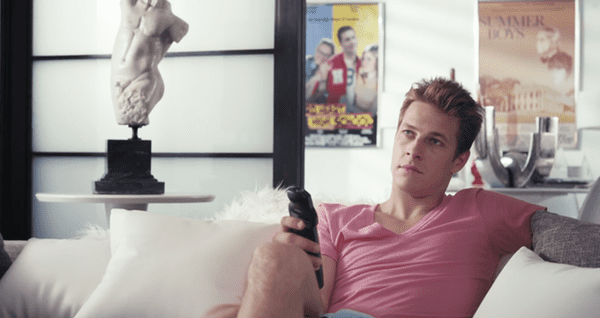 The latest trailer for the film gives you a taste of what kind of quirky antics you can expect from Landis' directorial debut. Landis, son of acclaimed film director John Landis (Trading Places, An American Werewolf in London, Michael Jackson's "Thriller" music video) says he decided to make the new trailer himself after a previous trailer failed to adequately convey the tone of the movie. Landis told Entertainment Weekly:
"The film is an odd duck and the trailer that had been made was very typical and generic in a way that didn't represent the tone of the movie," he says. "I feel that this one really does."
Landis also talked about making his first movie and the personal nature of the film:
"I'd never really directed anything before and the majority of things I write are larger-scale science fiction things," says Landis. "Even my smallest movie, Chronicle, had people flinging buses at each other with telekinesis in the script. I wanted to learn [how to direct] and, when I wrote the script, this seemed like the perfect movie to learn on."
The writer-director also admits he wanted to make the movie himself because of its personal nature. "Most of the things in the movie really happened to me," he says. "There are large elements of the movie that are based on a true story, which is the only thing I've ever written like that. I almost never write about myself in scripts. Me Him Her is sort of the lone exception to that rule."
The film has an all-star supporting cast including Geena Davis, Scott Bakula–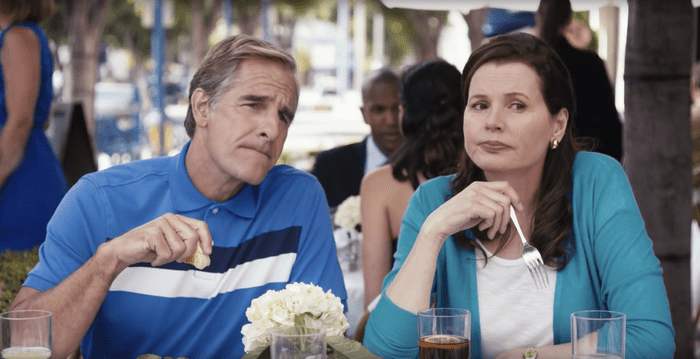 Casey Wilson (Penny!) —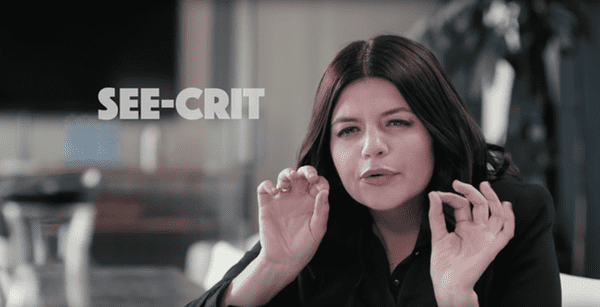 –Alia Shawkat,  Rebecca Drysdale, Lance Henriksen, and Haley Joel Osment.
The film is available to stream now on all sort of digital platforms.
https://twitter.com/Uptomyknees/status/708046183260749824
Watch the hilarious trailer, below.