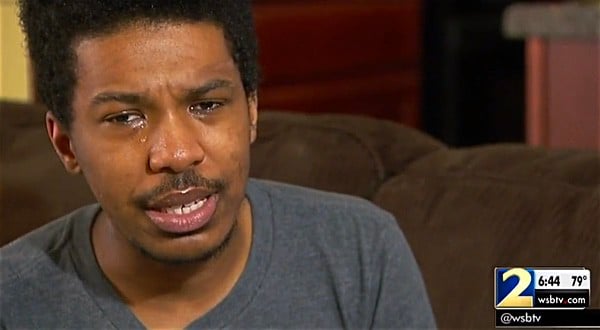 Marquez Tolbert and his boyfriend Anthony Gooden are recovering from second and third-degree burns after Gooden's mother's boyfriend threw boiling water on them in bed while they were sleeping after a long day of work.
He did it — because they are gay.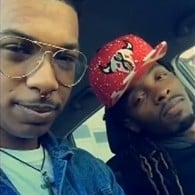 WSB-TV reports:
The 21-year-old and his boyfriend, Anthony Gooden, were severely burned last month when the men say Gooden's mother's boyfriend walked in on them sleeping in Gooden's College Park apartment and poured scalding water all over them.
"I can barely think straight because the burning, the stinging is everywhere," Tolbert said.Tolbert spent 10 days at Grady Memorial Hospital undergoing surgery that took skin from his thigh to replace skin on his back.
Tolbert left the hospital on Friday. Martin Blackwell is in custody.
Said Tolbert: "Martin pulled me up and said, 'Get out of my house with all that gay. I couldn't stop screaming."
Blackwell reportedly told police he was disgusted by the fact they are gay and said:
"They'll be all right. It was just a little hot water on them."
Tolbert's scars: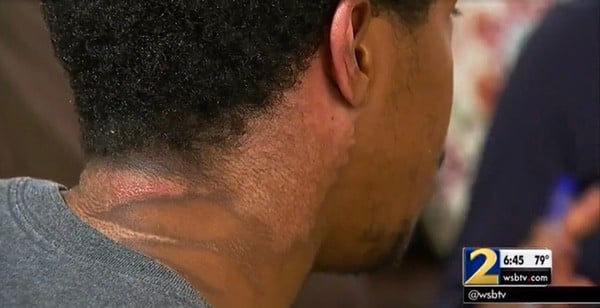 Blackwell may face federal hate crime charges.
Watch:
UPDATE:
There is a GoFundMe for their hospital bills. It includes this horrific image.