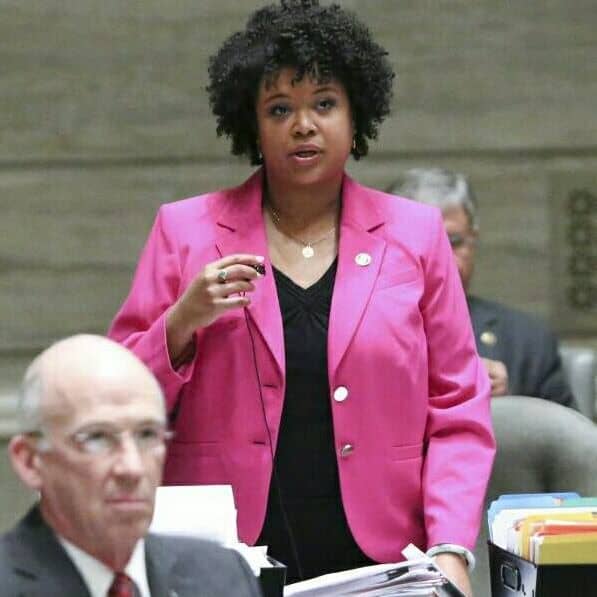 The Missouri Senate has passed SJR 39 21-11 after a record-breaking 39.5 hour filibuster that Democrats had hoped would block the legislation.
The bill amends the state's constitution to "protect" religious organizations and individuals who oppose same-sex marriage because of their religious beliefs, providing same-sex marriage opponents a 'license to discriminate' against LGBT Missourians.
Republican Majority moves for the "Previous Question" cutting off conversation. #NotInMyState

— I stand with Shanette!🇵🇷 (@MariaChappelleN) March 9, 2016
After a 39-hour filibuster by Missouri Democrats, Republicans turned to a rarely-used procedural maneuver to cut off debate and force a vote on legislation granting greater protections in the state Constitution for some business owners and individuals opposed to gay marriage.
After debate was cut off, the legislation was granted initial approval on a 23-9 vote. It still must be approved by the Senate one more time before going to the Missouri House.
The paper adds:
The maneuver used to cut off debate Wednesday is called "moving the previous question." With a simple majority vote, a filibuster can be ended and a vote can be forced.
Senate leaders have historically been hesitant to utilize the procedure because it generates lasting bitterness among lawmakers. Last year, for example, GOP leaders used the "previous question" motion on a right-to-work law, and Democrats shut the Senate down and killed all but one remaining bill as retribution.
The vote came shortly after a new version of the bill was introduced, according to the AP:
"The revised proposal was released Wednesday after a more than 30-hour Democratic filibuster that started Monday….The proposed new version of the measure specifies that businesses are protected if services are denied for a wedding or close before or after a reception. It also cites florists and photographers as examples. The measure also would shield clergy and worship places that decline to participate in such weddings."
Missouri's LGBT rights group PROMO and the ACLU of Missouri released a statement last week about the proposed amendment:
The ACLU of Missouri and PROMO are committed to the principles of dignity and equality for all Missourians. Let's be very clear: the current rash of legislative attacks on LGBT Missourians is discrimination thinly veiled in "religious exemptions." These bills do not reflect the true purpose of the First Amendment, which already firmly protects religious freedom, nor do the sponsors reflect the true values of the majority of Missourians.
Opposition to these bills will be broad.
The business community, LGBT rights advocates, and faith leaders have seen the damage LGBT discrimination has caused to the reputations and economies of other states, like Indiana, where the economy has already taken a $60 million hit according to recent reports.  We will not stand for this here in Missouri.
Developing…