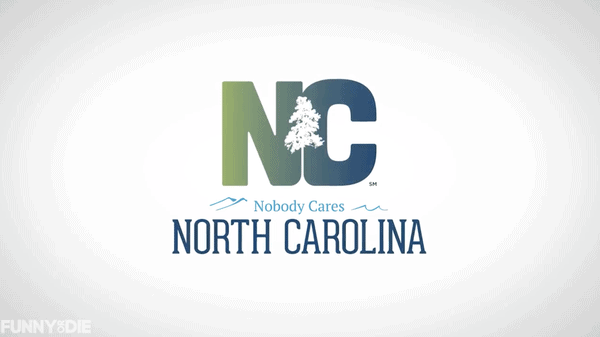 Okay, not exactly. The commercial is actually from Funny or Die, and uses humor to eviscerate the state of North Carolina for passing the hateful anti-LGBT law HB 2 this week.
As we've been reporting, the bill bans all local LGBT rights ordinances and has been called a more extreme version of 'license to discriminate' laws we've been seeing around the country.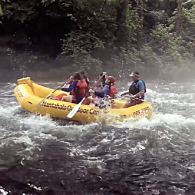 In a faux tourism commercial created by the viral comedy makers, the ad touts the state's anti-LGBT credentials and reminds you of all the fun straight things you can do in this beautiful, intolerant state.
Says a female narrator in the ad,
"Ahh, North Carolina. Home of beaches, mountains and an extremely homophobic governor. Now you can experience the beautiful outdoors, cityscapes, and incredible ignorance by hang-gliding backwards in time, racing to the wrong side of history in a kayak, teaching your children to judge others while frolicking in the waves, and enjoying our waterfalls without fear of gay people falling on you. If you're grossed out when same-sex couples order wedding cakes, or if you are obsessed with who is in what bathroom, or if you think religious liberty laws only apply to your religion, North Carolina is for you. We're resisting social progress rather than helping people in need, because North Carolina stands for 'Nobody Cares.'"
Watch, below.