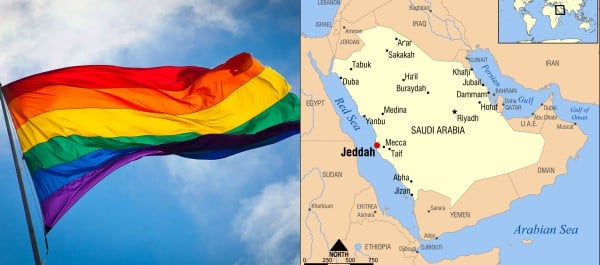 A doctor in the Saudi Arabian city of Jeddah was arrested by the country's religious police for flying a rainbow flag over his home.
Known worldwide as a symbol of LGBT rights and pride, the doctor says he wasn't aware of the meaning behind the flag. According to reports, he bought it online because his children liked the pretty colors.
A Saudi doctor has been arrested for flying the rainbow pride flag above his home in Jeddah, according to local media reports. He reportedly had no idea that the flag represented LGBT+ pride […]
The Saudi religious police, known as the Committee for the Promotion of Virtue and the Prevention of Vice, arrested the man after he raised the flag on a three-meter pole above his home.
He was reportedly bailed after an investigation, and the flag was removed.
Homosexuality is illegal in Saudi Arabia and can be punished with imprisonment, fines, or even death.