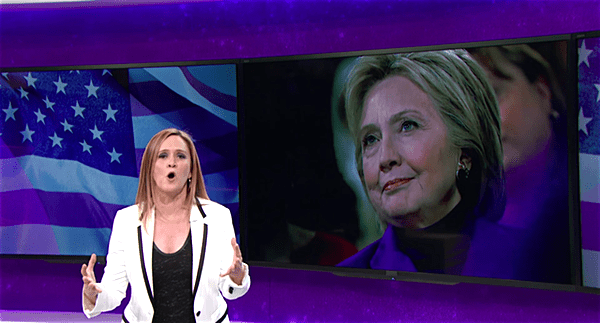 Last week, we reported on Hillary Clinton's disastrous gaffe in which she praised Nancy Reagan's "effective, low-key advocacy" on HIV/AIDS during her husband's administration.
Clinton quickly apologized for her remarks, saying she "misspoke." She also went on to write an op-ed in which she expanded on her contrition and spoke specifically about actions needed to achieve an AIDS-free generation. Though Clinton moved quickly to try and correct her incendiary and wrong comments, she was rightly lambasted by LGBT activists and advocates for rewriting the history of the HIV/AIDS crisis.
Many have wondered what could possibly have led Clinton to think her remarks were at all based in fact.
Samantha Bee has offered up one of the most plausible explanations to date: Hillary Clinton must have had a stroke.
On her show Full Frontal, Bee replayed the clip of Clinton's gaffe and reenacted what many were doubtless thinking when they watched it for the first time.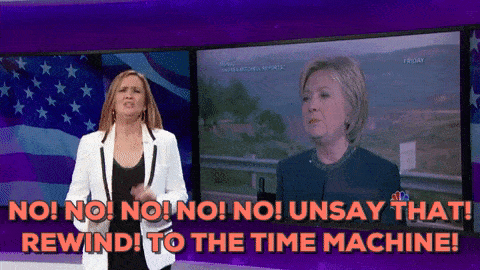 "No!" Bee exclaimed, scolding Clinton: "Hillary, you lived through the 1980s, unlike a lot of people. You know all Nancy Reagan did was redecorate The White House while the loved ones of AIDS victims redecorated the mall across the street." The redecoration Bee refers to was the installment of the AIDS Memorial Quilt on the National Mall.
Bee prodded Clinton further, saying, "I know you're tired but get it together, woman. Don't you know what's at stake in this election?"
Cue the footage of Donald Trump.
Watch Bee's latest segment, below.