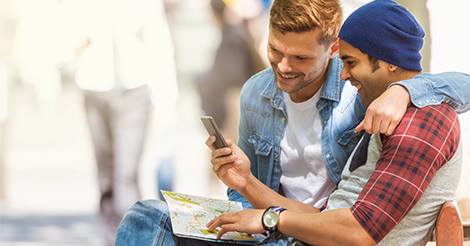 The Social Security Administration (SSA) has shared what looks to be a stock photo of a young gay couple on social media in a post intended to help people locate their nearest Social Security office.
What's remarkable about the photo is not only that it features a gay couple but that the couple being gay has nothing to do with the content of the post. And that's a good thing. In other words, it's not an instance of "gay advertising" but rather simply "advertising."
The above photo was shared on Facebook and Twitter on Friday morning.
"Which #SocialSecurity office is closest to me?" find out: 
https://t.co/tTsGQXqOQp pic.twitter.com/R7225JDIj6

— Social Security (@SocialSecurity) March 18, 2016
The SSA has previously shared photos of gay couples twice before, though in both instances they were related to educating same-sex couples on how to claim federal benefits finally afforded to them in the wake of the Supreme Court's landmark marriage equality cases, United States v. Windsor and Obergefell v. Hodges.
SSA's first post came from July 2015 and reads, "#SocialSecurity is no longer prevented from recognizing same-sex marriages in determining entitlement to Social Security benefits or eligibility for Supplemental Security Income (SSI) payment. http://ow.ly/Q0fR4"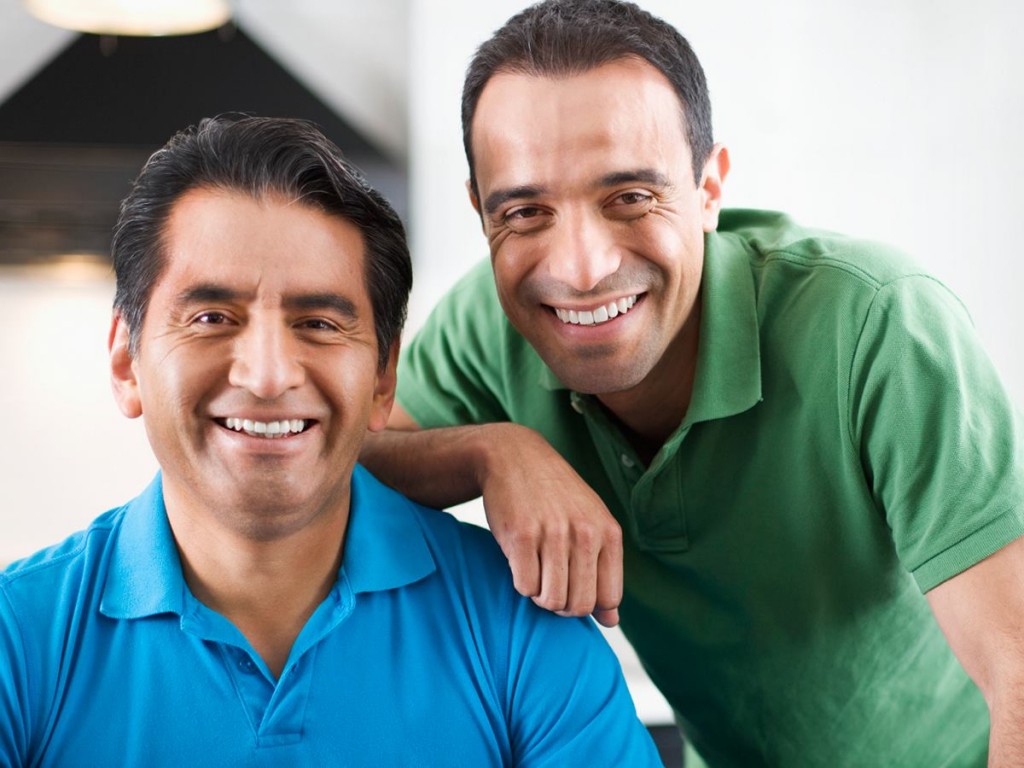 The second post from September of that year focused on same-sex couples finally being allowed to file join tax returns with the IRS. The post reads, "The IRS is now recognizing my same-sex marriage and allowing me to file my income tax return as married filing jointly. Can I have my Medicare Income-Related Monthly Adjustment Amount removed?  http://ow.ly/SdmCd"