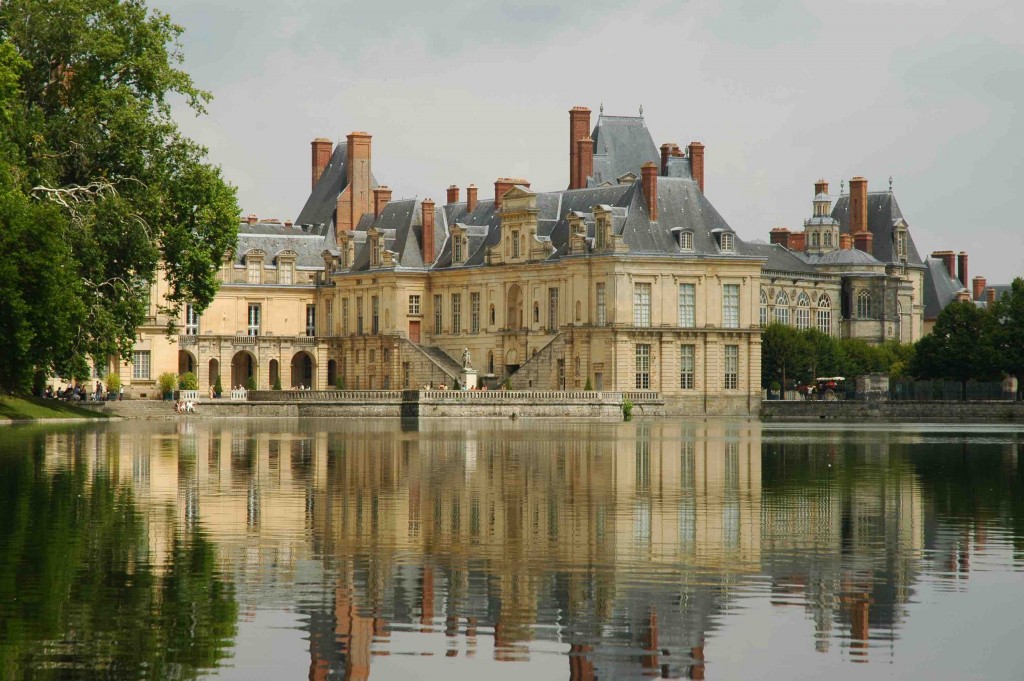 Due to popular demand we've added one more Paris-related article to our recent series on the City of Light. This one is a day trip to Fontainebleau, our favorite nearby castle besides Versailles. In some ways, visiting Versailles during your trip to Paris has become so commonplace it borders on cliche. It's not so much a day-trip as an extension of the city itself; as important to your Parisian cultural experience as a day at the Louvre, or a walk along the Seine. In other words, you don't need us to tell you to visit Versailles, just as you don't need us to hold your hand on the way to the Eiffel Tower. But we thought you should know, there are other fish in the sea, and the Chateau Fontainebleau is one of our favorites. It's not as well known, which also means it's a bit less expensive and not as overrun with tourists and easy to get to; the palace is 34 miles southeast of Paris and accessible by train. The palace is, however, every bit as fabulous as Versailles, with a rich and longer history all its own.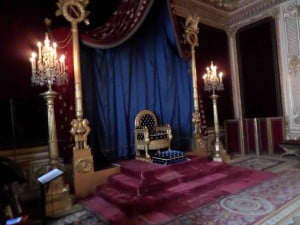 Built in the 12th century, it was first used as a hunting lodge for the Kings of France (specifically Louis VII and Louis IX) and later expanded in the 16th century by King Henry II, and again by Henry IV. It is the birthplace and burial grounds of many French kings and has survived nearly a thousand years of revolutions and conflicts, remaining one of the world's grandest estates.
Take an early train from the Gare de Lyon and arrive no later than 9am. It's a 45 minute train ride and an additional 10-15 minute bus. The earlier the better, as you're likely to have Marie-Antoinette's boudoir to yourself if you can beat the crowds. Once you arrive, it's 15 euros for an all-day pass.
The opulent decor, the eroticism, the grotesque motifs, the Chinese rooms, the ballrooms, the private quarters of Napoleon, and the stunning gardens, even on the rainiest of days, makes this a quintessential French chateau experience. Give yourself at least three or so hours, but feel free to spend the whole day. The audio guide is a worthwhile three euros, and there's an on-site cafe in case you need a quick nosh.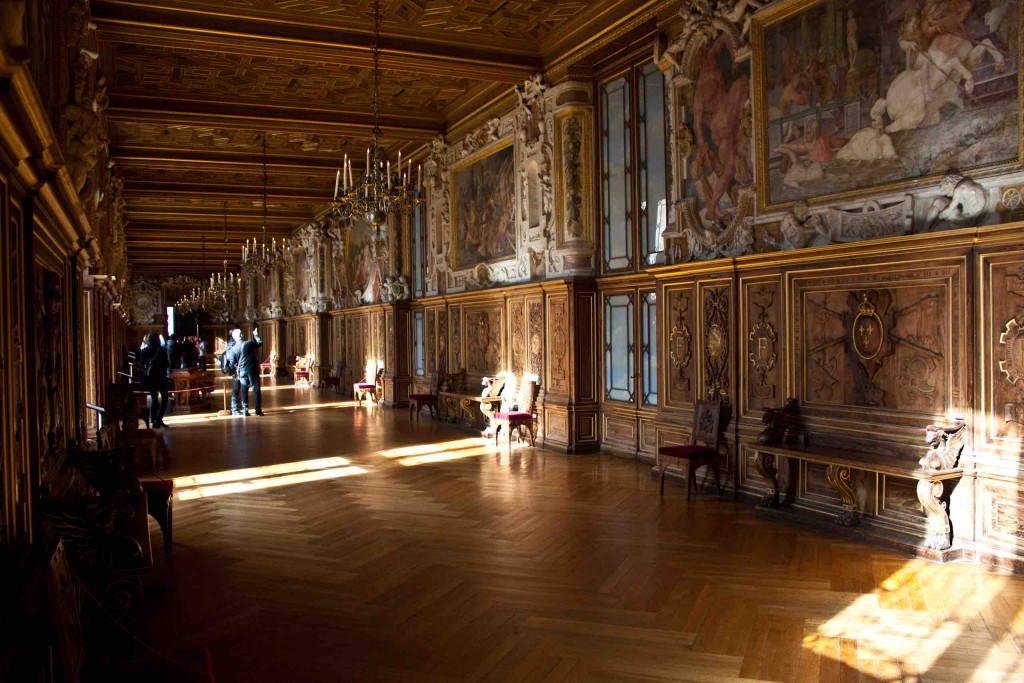 If it's a nice day, you'll want to explore the forêt de Fontainebleau — the Fontainebleau forest. Its 110 square miles are perfect for hiking, biking, horseback riding and rock climbing. The Fontainebleau Tourism website has information on hiking trails, riding clubs that offer horse rides, and much more.
For even more gay travel inspiration, trip-planning information, and suggestions for destinations, tours and events, download ManAboutWorld's latest issue. Start planning your next trip now!
This weekly travel column is brought to you by ManAboutWorld, an immersive digital gay travel magazine for iOS and Android devices from Ed Salvato, Billy Kolber, Kenny Porpora, and nearly 75 Global Correspondents. For more recommendations from ManAboutWorld's global gay experts, download our App. There are FREE guides and a 10-issue-per-year subscription-based magazine.
Photos: Top: Mike Shelby; Middle: Jesus Lopez; Bottom: Philippe Alexandre Pierre.