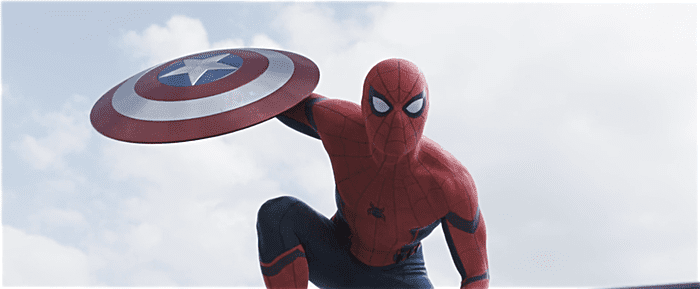 Captain America: Civil War is causing a ruckus on Twitter again. Shortly after the new trailer for the film was posted on YouTube, it became the number one trending topic on the social network. As of this post, 223,000 tweets have been sent about Civil War.
The third installment of the Marvel series first dominated the Twitter-sphere when its most recent trailer was posted online in November.
The latest sneak peek from Marvel at the showdown between Tony Stark/Iron Man and Steve Rogers/Captain America also introduces a new character–Spider Man.
Marvel's second trailer for the Spring blockbuster also features Chadwick Boseman's Black Panther in addition to the web slinger.
The characters are forced to pick sides with either Robert Downey Jr's Tony Stark or Chris Evan's Captain America while debating the solution to the damage the heroes cause.
As previously reported, this incarnation of Spider-Man will not be played by Andrew Garfield, who most recently played the web-slinger, but by newcomer Tom Holland.
Watch as he drops into the Civil War (in his Underoos, as Stark puts it), below.