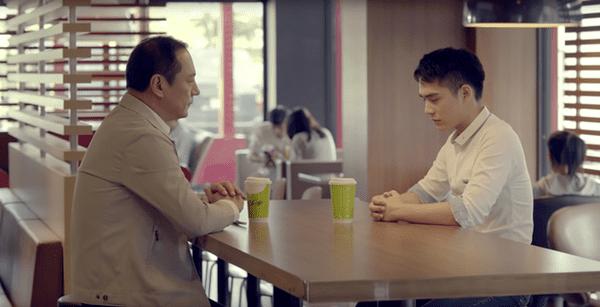 A new Taiwanese commercial for McDonald's featuring a gay son coming out to his dad has gone viral.
As of this posting, the video has racked up over 1.1 million views since being uploaded on the company's YouTube page on March 4.
McDonalds brands itself as McCafé in Taiwan.
The video opens with a young man and his father sitting in silence at McDonald's McCafe. The camera then pans up to a message the young man has written on a cup facing his father, which says "I like boys." The older man stands up and leaves, but returns soon after to write on the cup as well and modify the message to become "I accept that you like boys." The young man then tears up and the two smile at each other. […]
Brenda Kou, Head Of Marketing at McDonald's Corporation, told Apple Daily that the commercial's intention was to show the spirit of communication and dialogue, which was the basis of reaching any consensus. She also said that they wanted to denote that different voices can be accepted in society.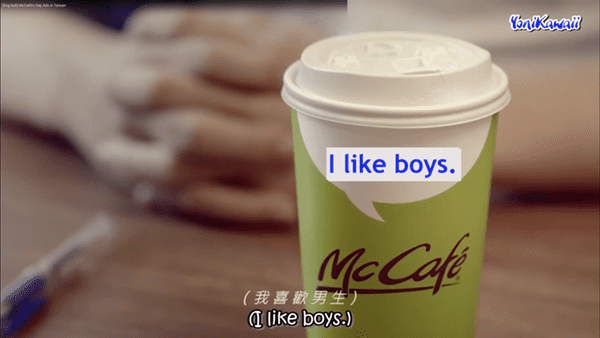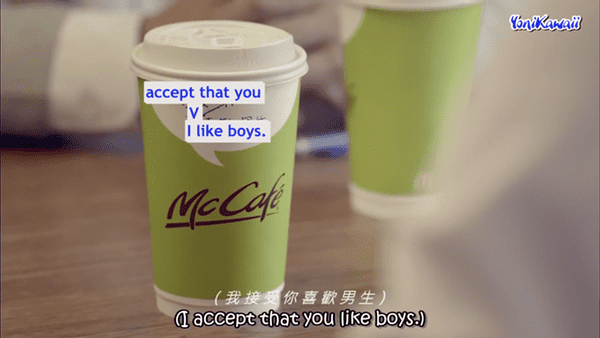 Meanwhile, AdWeek reports that the ad has been stirring up some anti-LGBT religious ire in Taiwan:
The Alliance of Taiwan Religious Groups for the Protection of Family is leading the incitement to boycott. "Even if you want to just take a leak at a McDonald's bathroom, you can't help but feel polluted," a rep from the Alliance told local media. (What an odd thing to say to the press.) The rep also accused McDonald's of "openly promoting gay issues" and miseducating children on sexual behavior.
Watch the heart-warming ad, below.