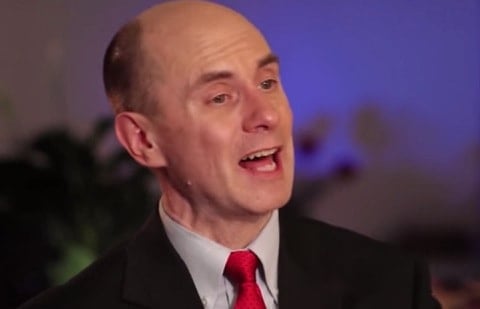 Ted Cruz has said he is "thrilled" to announce the endorsement of a Michigan state lawmaker who has called for the criminalization of homosexuality.
Gary Glenn, president of listed hate group the American Family Association of Michigan, has said that "states should be free to regulate and prohibit behavior that's a violation of community standards and a proven threat to public health and safety – including, as most of the United States did throughout its history, homosexual behavior."
According to Right Wing Watch, he has also called for a ban on Gay Straight Alliances in public schools because they promote "homosexual propaganda" and "risky behavior" and described anti-bullying measures as the "Trojan horse" of "homosexual activists." Last year, he appeared in a Janet Porter film, arguing that public school officials ought to be held criminally liable if students are taught about homosexuality and then contract a sexually transmitted disease.
Reacting to the news of Glenn's support, the Cruz campaign wrote:
"Today, Ted Cruz continued to build on the campaign's strong Michigan leadership team with endorsements from several conservative legislative leaders…'I am thrilled to announce the addition of such outstanding conservative legislators to our Michigan leadership team,' said Cruz. 'These courageous conservatives are coalescing behind our campaign because the people of Michigan are tired of career politicians in Washington and want someone who has a record of fighting for our values and the Constitution."
Last week we reported that Cruz was caught out lying about how same-sex marriage will shut down Christian broadcasters.
Watch a clip from Porter's Light Wins: How To Overcome The Criminalization Of Christianity below.
https://www.youtube.com/watch?v=RwDBmlVPGpc&feature=youtu.be