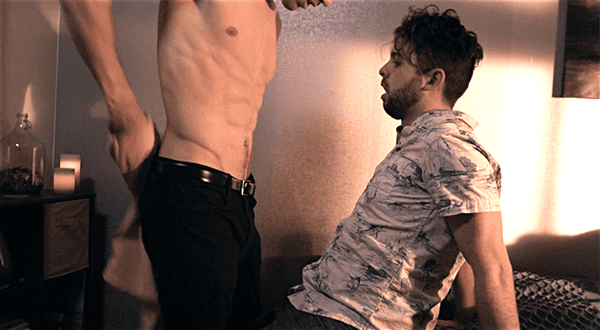 Popular LGBT web series Tough Love is back and serving up the sexy second half of their season 3 debut.
Last week, Steven got set up on a date with über-hottie Marco, causing him to have something of a panic attack. Meanwhile, Blair tried to win back her ex-girlfriend by buying her flowers; except her ex then ended up giving those flowers to her new girlfriend.
This week, Steven's date with Marco heats up quickly when the two ditch dinner and head straight to dessert.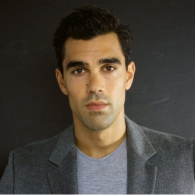 Bell spoke with Towleroad about what it was like filming this episode's sex scene with co-star Constantin Tripes (right and above left).
Said Bell, "I was super nervous about filming this episode. The actor who plays Marco (Constantin Tripes) he's like 6'4", not an ounce of fat on his body. I personally have never been in the same bed with anyone with visible abs so when it came time for me to climb on top of him in the scene, that made me very nervous. Luckily I got to keep my shirt on, and Constantin had a great sense of humor during the whole shoot. I think my nervousness really helped the scene out a lot."
In case you missed the first half of the season 3 premiere, check it out below.
And watch the sexy second part, here.