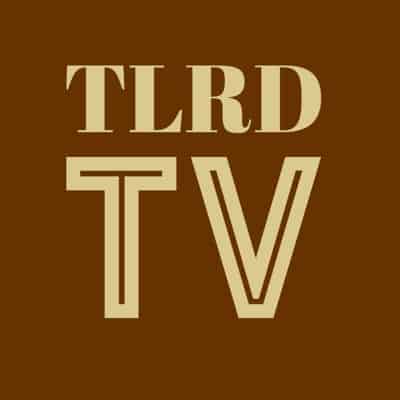 2016 ELECTION. Trump campaign manager Corey Lewandowski charged in assault of reporter. "Corey Lewandowski, Donald Trump campaign manager, was charged this morning with misdemeanor battery after allegations of forcefully grabbing a reporter at a Jupiter news conference, town police confirmed this morning…Lewandowski turned himself in to Jupiter police just after 8 a.m., accoriding to a police report."
JUST IN: Trump campaign manager Corey Lewandowski charged in alleged battery of Breitbart reporter.

— ABC News Politics (@ABCPolitics) March 29, 2016
CONNECTICUT. Vandals break into Hartford Stage, leave anti-gay graffiti: "Photos from the scene show a broken table, paint all over and graffiti on a whiteboard that have prompted police to consider this a possible hate crime. 'Obviously offensive to many on the walls as well, certainly that'd be something our investigators will look at,' Deputy Chief Brian Foley, of Hartford Police, said."
HIJACKING. Hijacker surrenders after EgyptAir Airbus rerouted to Cyprus: "After an EgyptAir Airbus A320 was hijacked on its way from Alexandria to Cairo Tuesday, early reports indicated that it was the work of a solo hijacker who demanded that the plane be rerouted. That man — who claimed to have an explosive device while on board the plane — released many passengers on the ground in Larnaca…"
The #hijacker of #MS181 is Seif Eldin Mustafa. The situation is still ongoing.

— Cyprus MFA (@CyprusMFA) March 29, 2016
https://www.youtube.com/watch?v=tREAlvcRzUE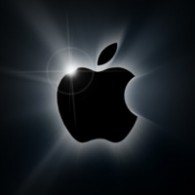 APPLE V. FBI. Justice Department drops lawsuit after hacking iPhone: "The government has now successfully accessed the data stored on Farook's iPhone and therefore no longer requires the assistance from Apple Inc. mandated by Court's Order Compelling Apple Inc. to Assist Agents in Search dated February 16, 2016."
WARMING. Arctic sea ice breaks lowest extent record: "Scientists at the National Snow and Ice Data Centre said on Monday that the sea ice cover attained an average maximum extent of 14.52m sq km (5.607m sq miles) on March 24, the lowest winter maximum since records began in 1979. The low beats a record set only last year of 14.54m sq km (5.612m sq miles), reached on February 25 2015."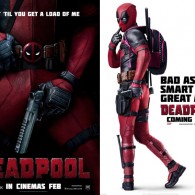 MORE RECORDS. Deadpool becomes highest-grossing R-rated film of all time: "The irreverent superhero movie Deadpool has become the highest-grossing R-rated movie of all time worldwide, with $745m (£522m) in box office receipts. The Ryan Reynolds-led comic book romp, a surprise smash after strong reviews, overtook previous number one The Matrix Reloaded this weekend. The Wachowskis' 2003 sci-fi sequel had held the mantle for well over a decade, with $742m in receipts."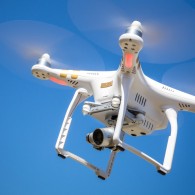 AVIATION. FAA says drone sightings near airports are on the rise: "The Federal Aviation Administration says in a five-month period they received nearly 600 reports of incidents in which unmanned aircraft systems – — drones — – came into close proximity of private and commercial aircraft over the United States. According to a report released Friday, the FAA has been notified of drones flying alongside aircraft, drones launched at night and the devices being flown in front of planes and helicopters."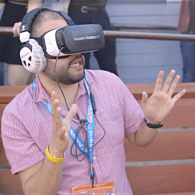 VIRTUAL REALITY. Not yet ready for prime time? "I don't disagree with Mr. Zuckerberg that this is just the beginning of virtual reality. With about 30 games and a few apps available at Rift's introduction, there isn't much to do with the system yet. Oculus will eventually need a larger, more diverse set of content to transcend its initial audience of gamer geeks."
DNA. One wave of migration from Siberia populated the Americas: "Native American ancestors reached the new world in a single, initial migration from Siberia at most 23,000 years ago, only later differentiating into today's distinct groups, DNA research revealed Tuesday."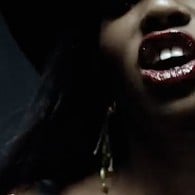 THIRSTY LOSER. Azealia Banks hurled gay slurs at paparazzi as she left a Manhattan court: "F—–s!" Banks, 24, repeatedly shouted​, hurling the gay slur​ at a half-dozen members of the press as she smacked one shutterbug's lens, then tried to snatch another's camera.
MOZAMBIQUE. Anti-gay discrimination leaving AIDS patient untreated: "At 11.5%, Mozambique has one of the 10 highest HIV rates in the world. But in Maputo, the capital, among men who have sex with men and are aged 25 years and older, that rate nearly triples to 33.8%. Without access to hospital testing and treatment services, the number will continue to rise. Some of those men also have sex with women, so the virus will spread more widely among the population."
SHAKE IT OFF. Colton Haynes and BFF Emily Bett Rickards enjoy some Taylor Swift.
https://www.youtube.com/watch?v=DnC8dybX33U
TWO HOT FOR TUESDAY. Pierre Abena and St. John.
https://www.instagram.com/p/BDWKFAENcJs/?taken-by=pierre_abena