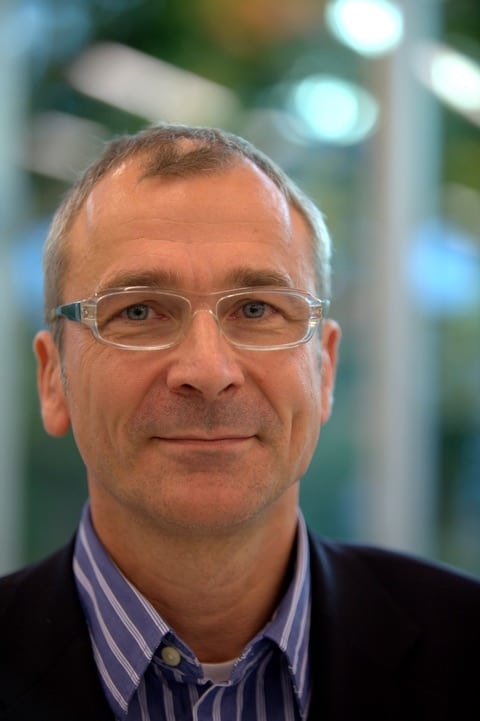 Volker Beck, Germany's most prominent openly gay member of Parliament, resigned from his political posts on Wednesday after being found in possession of crystal meth by authorities in Berlin, Deutsche-Welle/AFP reports:
Mass-market daily "Bild" reported on Wednesday that authorities said they found crystal meth in Beck's possession and that the politician was cooperative during the search.
"I have always represented a liberal drug policy," Beck said in a statement. "In regards to the charges that have been leveled against me, my lawyer in due course will give a statement to the prosecutor."
The Green politician said he would resign from several of his posts in the Bundestag, including his postings as spokesman for internal and religious affairs, as well as from his role as Chair of the German-Israeli Parliamentary Friendship Group.
Beck is keeping his seat, however, German press reports.
Beck has been called the  "Father of the German Registered Partnership Act", and led the initiative for a national memorial in Berlin for homosexuals persecuted by the Nazis as well as the sponsor of legislation outlawing LGBT discrimination.
He has been an activist against Russia's anti-gay human rights abuses, and in 2006 was injured when activists in Moscow attempted to hold the first gay rights march.
DW adds:
The 55-year-old Beck, who did not give up his parliamentary mandate, has served in the Bundestag since 1994 and from 2002 to 2013 was the Greens' parliamentary group leader. In 2013, he raised a furor in Germany when he called for decriminalizing sexual contact with children.
https://www.youtube.com/watch?v=hsqedv5ceCc
https://www.youtube.com/watch?v=P_DuzgezLLA