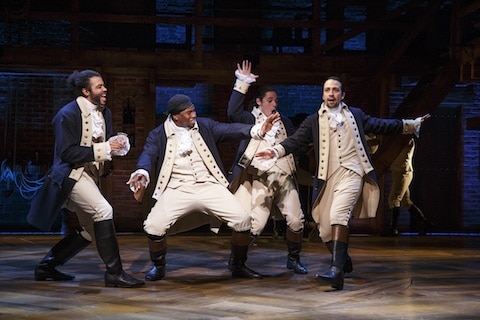 The cast of the Broadway blockbuster Hamilton will be performing at The White House today and President Obama will be delivering special remarks before they take the stage.
The entire cast is set to be present for the performance which will stream live.
Hamilton creator Lin-Manuel Miranda revealed the news in his March 9 Ham4Ham video. "The entire cast of Hamilton, we're all going," said Miranda in the video. "We're going to be trying out our educational program with some kids; we're going to do a concert for the First Family; and we're going to shoot so many Ham4Ham videos in there – you have no idea what's about to hit you."
The live stream starts at 5:30 PM EST. Tune in below!
UPDATE: The live stream has ended but you can re-watch the performance which starts at about the 43 minute mark below.