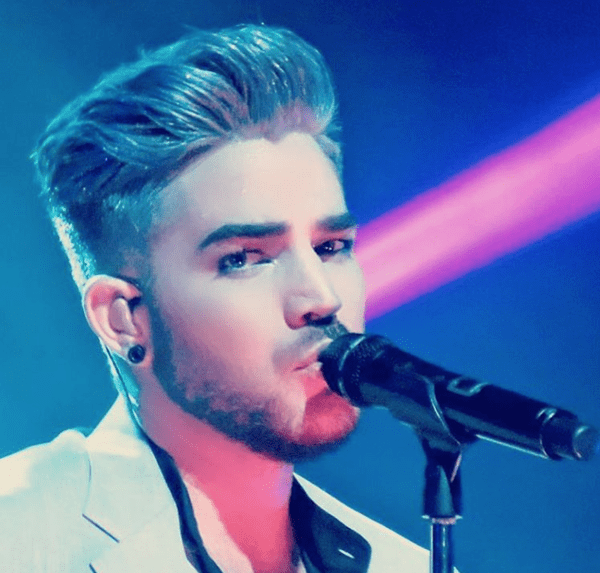 Adam Lambert says that gatekeepers in the music industry are the reason why there are still hangups about male pop stars singing love songs about other men.
In an interview with Digital Spy, Lambert explained,
"There's only so much you can do as an artist. Luckily we're in a moment right now with streaming where there's more power put back into the artist's and audience's hands.
"But the gatekeepers who make a lot of the other big decisions in the music industry, those are the ones hardest to convince on certain things. That's the reasoning for some of that pronoun stuff."
Despite continued resistance from some of the old guard, Lambert says that audiences today are much more accepting of LGBT singers than ever before:
"People are becoming less ignorant and the younger generation that's coming up right now are like, 'So what?' That's melting into and affecting pop culture in general.
"There's not as much of a reason to be scared of it, because people in general aren't scared of it."
Lambert was the first out gay artist to reach number 1 on the Billboard 200 chart back in 2012. Since then, out gay British pop stars Sam Smith and Olly Alexander (Years and Years) have also stepped onto the scene and had success.
But Lambert wishes there were more out gay American singers in the mix:
"It'd be nice if there was more. I think it'll happen slowly but surely. There are success stories happening and that's the biggest thing for the music industry.
"They need to see that it actually works in order for them to feel comfortable with it. The audiences are there for it, but the industry needs to come around a bit more to it. They are, but it's the last piece."