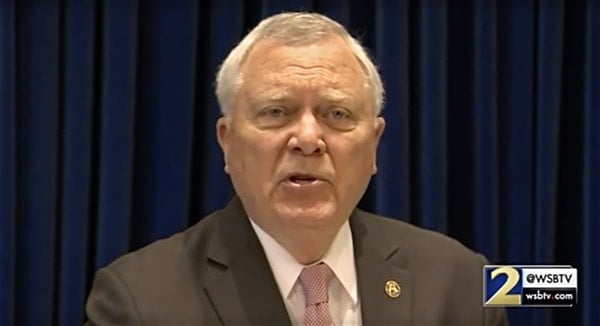 Georgia Governor Nathan Deal said he will veto any further "religious liberty" legislation that lands on his desk.
In his first interview since he vetoed HB 757 on March 28, Deal voiced concern that conservatives who plan to revive the measure next year will put the state through another contentious debate.
Said Deal to the Atlanta Journal-Constitution:
"I don't want to go through the same process all over again. I've made my position very clear. I tried to write a very thoughtful veto message. It expressed my concerns and it expressed my reasons for vetoing it. And those reasons won't change in my mind.
"It's time to take another deep breath. I see what's happening in North Carolina. I see what's happening in Mississippi. And I would hope that many of the ones that are pushing for it would not want the state of Georgia to go through that kind of scenario.
"I think all of us want to be liked by everybody. But when you come to issues like that, you can't be liked by everybody because people have such divided opinions about something. My job as governor is to do what I think is best in the overall interest of the state of Georgia and its citizens as a whole. And that's what I did."
Deal also addressed the divisive debate on "campus carry" legislation that would allow permit holders to carry guns on the campuses public colleges and universities.
"Admittedly, it's another tough decision. Would I have preferred they not put that on my plate [without the changes]? Yes, I would have preferred that. But they did. And I have to come, once again, to doing what I think is in the best interest of all the citizens of the state."
Watch deal explain his reasons for vetoing HB 757 last month.