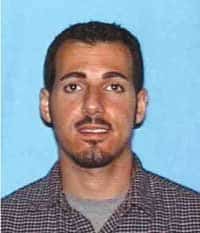 New details have come to light about Amier Issa, the 29-year-old Southern California man who was reportedly murdered by his father for being gay.
According to reports, Amier had a violent past and a history of mental health problems. In 2008, he stalked and brutally slashed the face of an ex-boyfriend. He would ultimately be convicted for that crime and hospitalized at a mental health facility.
Amier has also been attributed here and elsewhere as Amir Issa, which is how his name appears on social media.
At the same time reports of Amier's past have surfaced, investigators have begun to question whether Amier's sexuality was the key motivating cause of his murder.
According to court records, Amier was convicted in San Diego of assault with a deadly weapon in 2010. He had slashed his ex-boyfriend across the face with a knife, leaving him hospitalized. Amier Issa, who fled to Las Vegas during jury deliberations, was sentenced first to treatment at a state mental hospital and then to three years' probation with further mental health treatment.
sdnews.com previously reported: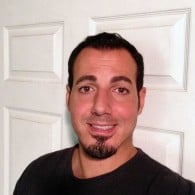 Amier Rocky Issa, 34, who for 10 years worked as a computer technician at UCSD, will live with a relative in Los Angeles on terms of three years probation that was granted by San Diego Superior Court Judge Joseph Brannigan. The judge rejected imposing a prison term that was recommended by the probation department.
Issa was ordered to complete a 52-week class for domestic-violence batterers and must avoid all contact with the victim, Michael Serrato, 29, and the restaurants where Serrato works as a waiter. Serrato suffered a 5-inch cut on his face on July 11, 2008, when Issa, who was reportedly stalking Serrato after their relationship ended, confronted Serrato on the street.
Serrato received 28 stitches both inside his mouth and outside his face. Serrato said he was satisfied with the sentence. He sent the judge a letter asking that Issa receive mental health treatment and not a prison term.
And San Diego LGBT Weekly reported in 2011: 
Amier Rocky Issa, 33, of La Jolla, will be transferred from a jail here to Patton State Hospital where he will be housed and receive psychiatric medication. San Diego Superior Court Judge Frederick Maguire wrote that Issa lacks the capacity to decide whether to take certain medications which are needed for his recovery.
As to the role Amier's sexuality played in his murder, police now believe that Amier may have been killed to cover up the murder of his mother. Via The LA Times:
"Dad killed mom and then killed his son to cover it up," [Det. John] Doerbecker said, summarizing the theory investigators are working on. […]
Issa's anger over his son's sexuality was a contributing factor, but not the underlying motivation for the killing, Doerbecker said. […]
LAPD Det. Rich Wheeler said Issa viewed his son as a "freeloader" and wanted him to move out, but the son refused.
"He was clearly angry at his son," Wheeler said. "I think this is a case of anger and disappointment building over an extended period of time."
Deputy Dist. Atty. Emily Cole, who is handling Issa's prosecution, said her office decided there was sufficient evidence to support a hate crime allegation against Issa. She said authorities had information from Amier's siblings about previous threats their father made about Amier's sexuality.
"We have enough, obviously, to prove he killed the son, but the motive and the reasoning and everything is very much an ongoing investigation," she said.
Shehada Issa will be arraigned on April 11.
[h/t Boy Culture]