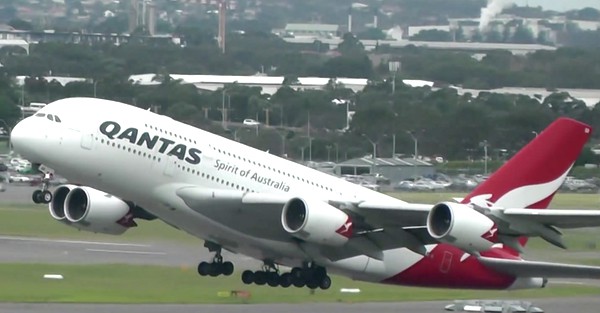 Last week we reported that Australia's largest telecom firm Telstra had dropped support for marriage equality there because of a boycott threat from the Archdiocese of Sydney.
Today, Australian media is reporting that the Catholic Church contacted the CEOs of Qantas, SBS, Telstra, the Football Federation of Australia and law firm Maurice Blackburn, among others, asking them to drop support for marriage equality:
"I wonder whether you have questioned whether it is the role of a corporation such as yours to be participating in such an important matter that impacts all of Australian society now and into the future," wrote Sydney archdiocese business manager Michael Digges. The form letters were sent to many organisations and did not mention the sexuality of the companies' chief executives.
The Sydney Morning Herald adds:
Fairfax Media contacted several leading corporations that have signed their support for marriage equality, including Telstra's rivals, who said they would not let external lobbying change their activities.
Virgin Mobile chief executive David Scribner said the company had not been contacted by the Catholic church but "regardless, pressure from these sorts of organisations would not affect our position on equality issues".