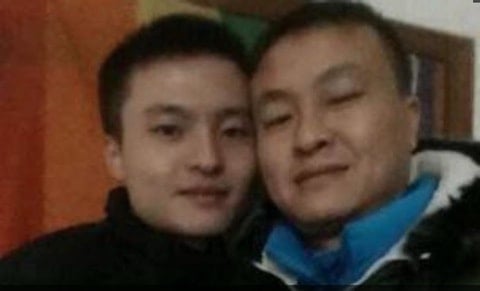 A Chinese court has dismissed a gay man's suit against a civil affairs bureau in Changsha's Furong district for denying his marriage registration application, dealing a blow to 27-year-old Sun Wenlin, from the central province of Hunan, who had sued the civil affairs bureau in Changsha for the right to marry his 37-year-old partner Hu Mingliang, a security guard. The case marked the first time in China's history that a court had accepted a same-sex marriage case. Sun (above, left) filed the case on December 16, and we first reported on it last December.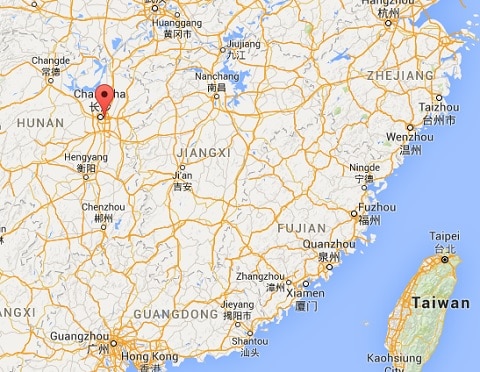 At lunchtime on Wednesday a judge in Changsha announced he was dismissing the case shortly after the three-hour trial hearing had ended.  Speaking to the Guardian after the unexpectedly quick verdict, Sun said he believed the court had not taken enough time to consider their case and had been "too cautious".
He vowed to continue his quest for the right to marry. "We will continue to appeal. I think it is worthwhile. It catches people's attention and it will help our opinions spread," Sun said. "What we are trying to achieve is freedom and equality."
The couple's attorney claimed the court had not provided sufficient grounds for dismissal.
In January, The Global Times reported that the case had raised attention across China:
Sun claimed that local police also visited his home after he filed the case, which has gained a high profile and has been hailed by many LGBT activists online. "The officer kept emphasizing that it is important to have a child to carry on one's family name, but I can't abide by people imposing their values on me," Sun added.
"The original text of the Marriage Law does not say one man and one woman, but a husband and a wife. I personally believe that this term refers not only to heterosexual couples but also to same-sex couples," he told the Global Times in a previous interview.