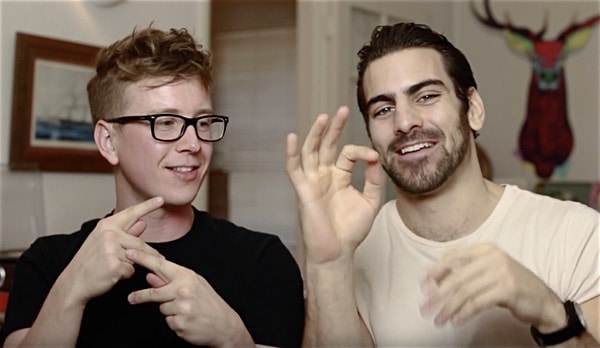 Nyle DiMarco, the America's Next Top Model winner who has proven himself to be a Dancing with the Stars threat even though he has no hearing, sat down with web phenom Tyler Oakley to talk about accessibility, and flirting.
Tyler wanted to learn how to pick somebody up at the bar in sign language, even though it really looks like he wants to pick up Nyle (and do you blame him?)
Learn how to sign 'hello', 'what's your name', 'do you come here often', 'can I buy you a drink', 'wanna go back to your place or my place', so next time you run into Nyle at the bar you'll be prepared.
And here's the link to the #WeAreAble campaign they're talking about. Make a visit!
Watch: