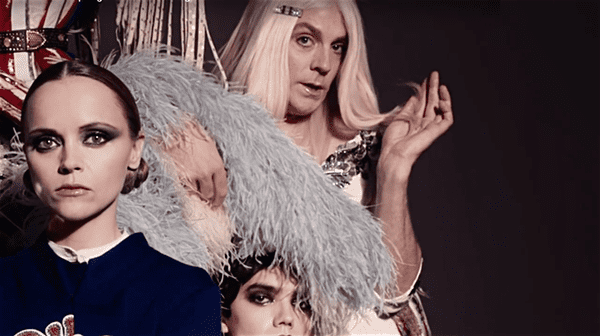 Good evening, America. It's recently come to our attention that Chloe has been practicing her mo-deling for Marc Jacobs.
The cultural icon appears in a new ad for Jacobs that celebrates a certain kind of Americana.
Chloe's alter ego Drew Droege spoke with DazedDigital about how he became involved with Jacobs' latest campaign:
Someone who works for him asked me to host his fragrance launch last year, so they brought me to New York for that and we met and hit it off. Marc's people all get it, and they're really fun to be around. So when they asked me to model and do this thing, I mean it was the funniest thing in the world to think that I would be a model, let alone for Marc Jacobs.
https://instagram.com/p/BBLedgBGJM3/
Watch video from the ad campaign, below.