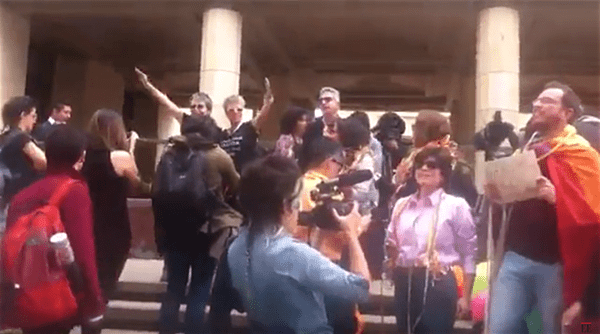 Colombia's Constitutional Court has given final approval to same-sex marriage in the country and weddings could start very soon.
Earlier in April, the Court signaled that it opposed a ban on same-sex marriage but another step was necessary.
The LGBT community and many supporters around the country rejoiced, but a successful counter-opinion from another magistrate in favor of expanding the right to marry was needed to make the court order telling Civil Registries and notaries to approve marriage licenses binding.
Today, once again on a vote of 6-3, the Constitutional Court sided with same-sex couples and made Colombia the next country with marriage equality with the finalization of their ruling.
The Court declared same-sex marriage to be a fundamental right and ended the legal battle between the plaintiffs and the Inspector General who sought to annul their marriages after a handful of civil court judges registered the pairs as spouses when they applied for a "solemn union" contract in 2013.
The ruling shall be published within 10 days and couples will be able to marry within days after that.
Argentina, Brazil and Uruguay have previously legalized same-sex marriage. Argentina was the first Latin American country to take the step in July 2010. In Mexico, gay marriage is legal in the capital and in certain states.