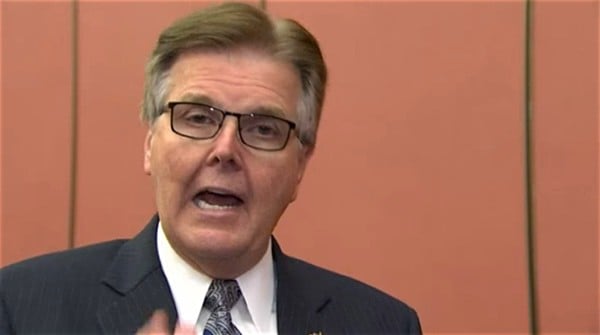 Texas Lieutenant Governor Dan Patrick has launched a boycott of businesses, like Target, that allow transgender people to use the bathroom of their choosing and says he would support legislation to stop it.
Says the petition: " I will not spend a single dollar with any business that says a man can enter a bathroom with the women in my family or your family."
I will not spend a single dollar with a business that allows men to use women's bathrooms: https://t.co/plg7fRcTG9 #tcot

— Dan Patrick (@DanPatrick) April 27, 2016
Patrick defended his campaign in an interview with NBCDFW:
"This is not about equal rights. I'm not prejudiced against anyone. But I don't want a man for any reason going into a woman's bathroom or a woman's locker room…I say that common sense, common decency says that men should stay out of ladies rooms."
Patrick said he would be in favor of so-called "bathroom bill" legislation barring transgender people from using the bathroom they choose.
Watch raw video of his interview with NBCDFW: