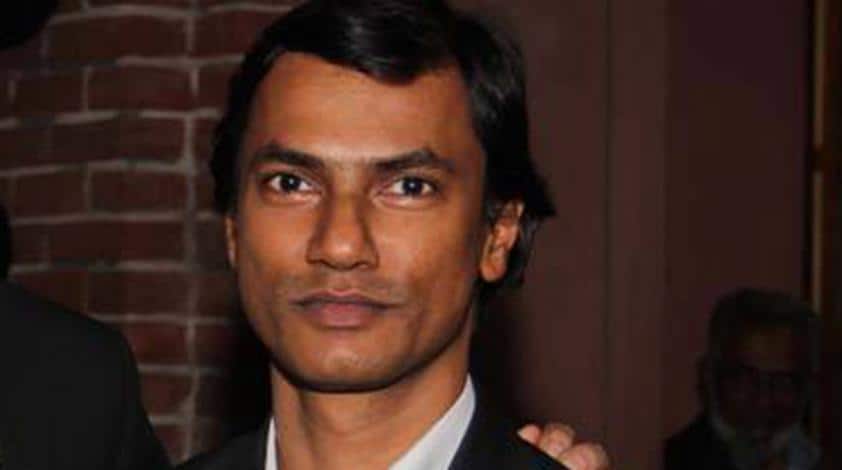 Xulhaz Mannan, a gay rights activist and the editor of Bangladesh's first LGBT magazine Roopbaan and Mahbub Tonoy, also a gay activist and on the magazine's executive committee, were hacked to death on Monday by suspected Islamic militants using machetes, according to reports.
"Dhaka Metropolitan Police spokesperson Maruf Hossain Sorder said at least six men entered the seven-storey building, saying they were there to deliver a parcel to the home of one of the victims, News24 reports. "Private station Jamuna TV, quoting witnesses, reported the attackers shouted 'Allahu Akbar' (God is the greatest) and fired blanks to create panic as they left."
Mannan had said earlier this month that he had been threatened by Islamists for organizing an LGBT rights rally called The Rainbow Rally, held since 2014 on April 14, Bengali New Year, which police banned this year.
A third person, a security guard, was injured in the attacks, an 18-year-old security guard named Parvez, who also reported that the attackers had come disguised as delivery men: "But half an hour later, I heard shouting and shooting sound from the flat and went to look into the incident. The assailants then attacked me with knives."
Mohammed Iqbal, officer-in-charge of Kalabagan Police Station, said they suspect the involvement of militants in the killing. Mannan…worked as a protocol officer of former US ambassador Dan Mozena (pictured below, right) for a long time.
The incident took place two days into the grisly murder of Rajshahi University teacher Rezaul Karim Siddiquee in the northern city. According to US-based SITE Intelligence Group, international militant group Islamic State claimed responsibility of Siddiquee's murder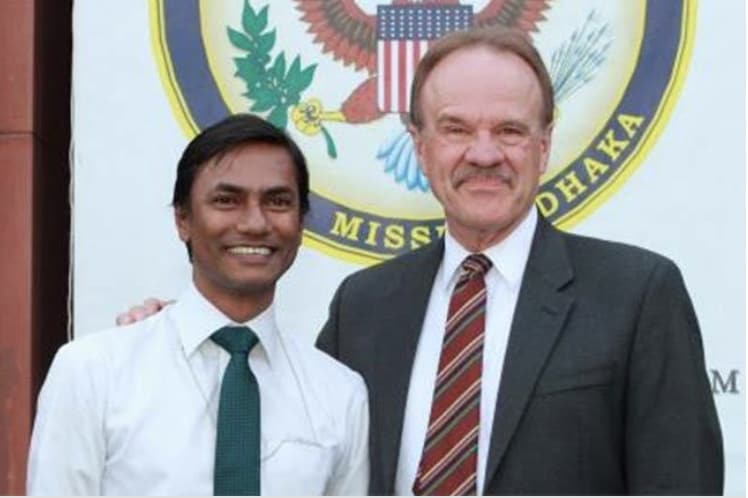 Marcia Bernicat, the U.S. Ambassador, condemned the killing and urged the Bangladesh government to apprehend those responsible.
In Washington, State Department spokesman John Kirby called Mr. Mannan's killing unjustifiable and inexcusable. "We're outraged by the barbaric attack on Mr. Xulhaz Mannan,a beloved member of our embassy family and a courageous advocate for LGBTI rights," he said.
Mr. Kirby said the U.S. is considering offering refuge to Bangladeshi writers who have faced increasing dangers in the country.
(Image via Ntv online)