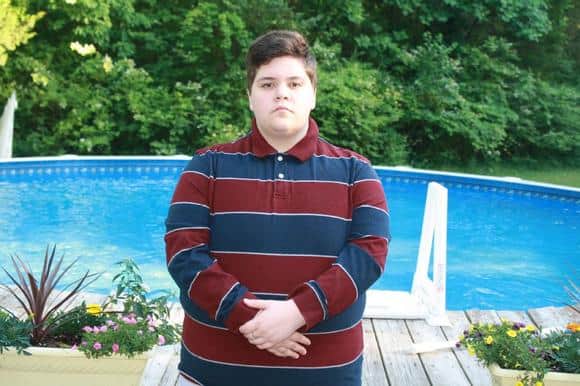 The Fourth Circuit Court of Appeals just ruled 2-1 in favor of Gavin Grimm, who sued the Gloucester County School Board, arguing that its policy requiring students to use facilities that correspond with their "biological gender" or gender-neutral single-person restrooms is a violation of Title IX of the Education Act of 1972, which bans discrimination based on sex.
Since, North Carolina is part of the 4th Circuit, the ruling could have major implications in the battle against HB2 – including the threat of losing millions in federal funding if the law isn't repealed.
"The Department's interpretation resolves ambiguity by providing that in the case of a transgender individual using a sex-segregated facility, the individual's sex as male or female is to be generally determined by reference to the student's gender identity," Judge Henry Floyd wrote in Tuesday's majority opinion.
The three-judge 4th Circuit panel reversed a lower court ruling in Virginia, saying the judge had used the wrong legal standard in denying the student a preliminary injunction that would have allowed him to use the bathroom at his high school in Gloucester County, Va. Floyd also ruled that the boy's discrimination lawsuit could move forward and sent the case to the lower court to be reheard.
In backing high school junior Gavin Grimm, the 4th Circuit deferred to the U.S. Education Department's interpretation of policies that give transgender students access to the bathrooms that match their gender identities rather than their biological sex. The department has said that denying transgender students access to the school bathrooms of their choice is a violation of Title IX, which prohibits discrimination at schools that receive federal funding.
…The 4th Circuit is the highest court to weigh in on the question of whether bathroom restrictions constitute sex discrimination, and the decision could have widespread implications on how the courts interpret the issue as civil rights activists and local politicians battle over school bathrooms.
The ACLU, which brought the case in June 2015, reacted in a press release:
The ruling from the U.S. Court of Appeals for the Fourth Circuit marks the first time that a federal appeals court has determined that Title IX protects the rights of transgender students to use sex segregated facilities that are consistent with their gender identity. The Fourth Circuit remanded the case for the district court to reevaluate Gavin's request for a preliminary injunction under the proper legal standard.
"I feel so relieved and vindicated by the court's ruling." said Grimm. "Today's decision gives me hope that my fight will help other kids avoid discriminatory treatment at school."
"Today's Fourth Circuit decision is a vindication for Gavin and a reinforcement of the Department of Education's policy." said Joshua Block, a senior staff attorney at the ACLU Lesbian, Gay, Bisexual, and Transgender Project. "With this decision, we hope that schools and legislators will finally get the message that excluding transgender kids from the restrooms is unlawful sex discrimination."
"Gavin's fight has been a beacon of hope in the face of increasingly hostile rhetoric against transgender people in Virginia, and across the nation," said Gail Deady, The Secular Society Women's Rights Legal Fellow at the ACLU of Virginia. "The court's ruling sends a strong message to schools and lawmakers that discriminatory restroom policies don't just harm transgender students, they put Title IX funding at risk."
Read the ruling:
Courtesy of Equality Case Files