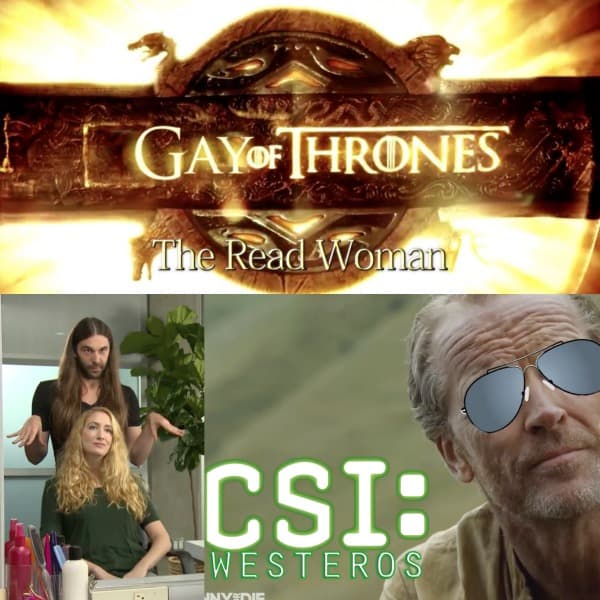 Your favorite Game of Thrones devotee / hair stylist has returned to recap all the drama in Westeros for season 6 of GOT.
Catch up on what went down with Jon Snow, evil Elijah Wood, Sansa Fierce, Tilda, vintage Mia Farrow (the artist formerly known as blonde Cher), Kris K, Kim and Khloe, Munchers and Doctor Evil, Christina Aguilera, baby Kristin Stewart, and evil Stevie Knicks, below.
Need more deets? Read our full RECAP of Game of Thrones' season 6 debut, HERE.