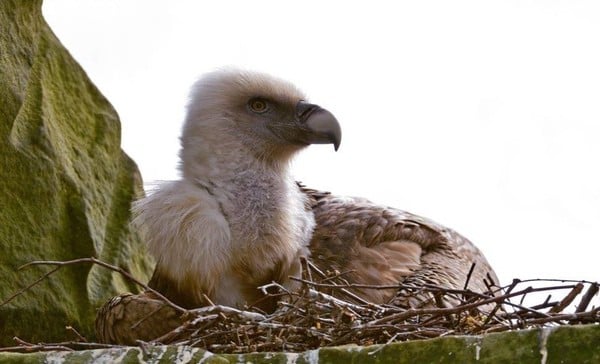 A pair of male vultures are caring for an egg at the Tierpark Nordhorn Zoo in Lower Saxony, Germany, after the egg accidentally fell two meters from a tree into the mud.
The egg had been laid by a vulture named Lisa and zookeepers decided to give the egg to the gay vultures who had become inseparable and shown no interest in females, as they had been preparing a beautiful nest and Lisa had made no attempt to build one.
After keeping the egg in an incubator for a short time, it was given to Isis and Nordhorn, who immediately began caring for it.
It's not clear if the egg has been fertilized.