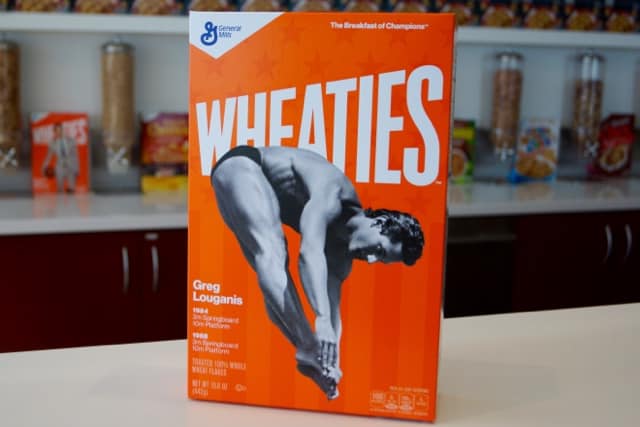 Four-time Olympic gold medalist diver Greg Louganis will finally appear on his own Wheaties box, General Mills has announced.
The announcement follows a petition campaign which gathered more than 40,000 signatures.
Louganis will appear as part of the 'Wheaties Legends' series. Also getting their own boxes are four-time gold medalist distance swimmer Janet Evans and two-time gold medalist track and field athlete Edwin Moses.
Said  Jenna Lynch, senior associate marketing manager for Wheaties: "This is an opportunity for Wheaties to highlight past champions who haven't yet received the honor of being on a Wheaties box for their past athletic achievements. Janet, Greg and Edwin are all world-class athletes both for the medals they won, and everything they accomplished during their careers."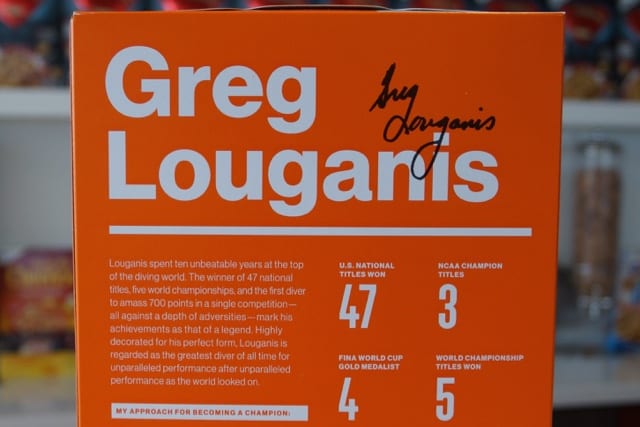 Said Louganis: "It's so iconic, everybody looks at the Wheaties box and it's such an honor. I can't wait to see Janet's and Edwin's boxes too. I'm excited for them as much as myself. What great company to be in. Edwin's always been a hero to me. It's such an honor to be in this group."
Louganis has said that homophobia was most likely the reason that Wheaties did not put him on its box after the 1984 and 1988 Summer Olympics. There were rumors that he was gay during his Olympic career, but he did not come out publicly until the Gay Games in 1994. In his autobiography the next year, he revealed that he had tested positive for H.I.V. before the 1988 Summer Games. Out of fear, Louganis did not tell the doctor about his condition after he bloodied his head on the springboard during the Games.
Louganis said that he had no hard feelings about General Mills from the 1980s and praised its diversity program and its support of lesbian, gay, bisexual and transgender people.