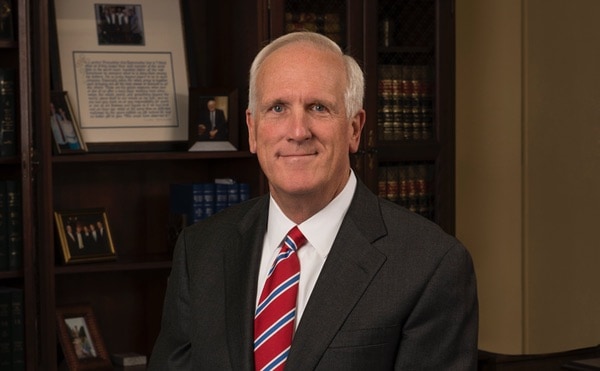 As we reported last week, Tennessee lawmakers advanced two piece of legislation targeting LGBT people in the state. The House advanced House Bill 1840, which would allow private practice counselors to deny mental health services to individuals based on religious objections. The other, House Bill 2414, is a student-focused "bathroom bill" requiring students to use the restrooms of the gender on their birth certificates. That bill is awaiting review in the finance committees of both chambers.
An opinion from Tennessee Attorney General Herbert Slattery made public today warns lawmakers of what they will lose should they pass HB 2414, the Times Free Press reports:
In his response to questions posed by two House members – one a Republican and the other a Democrat – Slatery said the bathroom bill, which would require students use bathrooms based on their gender at birth, said the measure risks been seen as violating Title IX of the federal Education Amendments of 1972.
"If, if only because the U.S. Department of Education, which is charged with enforcing Title IX, interprets Title IX to require that transgender students be access to restrooms and locker rooms consistent with their 'gender identity' instead of their anatomical gender," the state's top lawyer wrote in the opinion.
Slatery also said if House Bill 2414 is enacted, a public school or colleges that "implements that law will be putting its Title IX funding at risk, because a receipient of federal funding that discriminates in violation of Title IX may lose its federal funding."
Will Tennessee lawmakers take some sound advice, or will bigotry win out? We shall see.