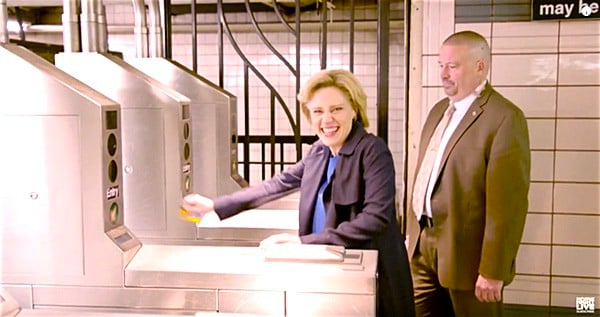 SNL's Hillary Clinton (Kate McKinnon) opened Saturday Night Live last night ahead of this week's New York primary to address her recent string of losses to Bernie Sanders.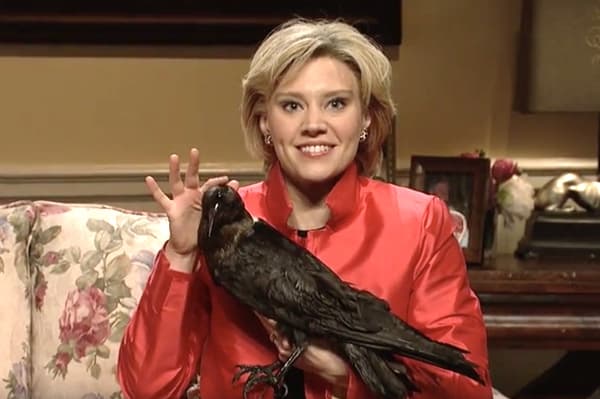 "I'm the underdog now. I'm this election's 'Rudy' and I like that. After all, I don't wanna be a big old B and win every single state. That's no fun. But enough about the past. It's time to look forward to the future and right now my focus is here in New York!"
McKinnon then puts on her two-sided Mets/Yankees hat, eats a hot dog and some nuts, and reminisces about riding the subway, though she has a bit of trouble, (as the real Clinton did earlier this week) using her Metrocard. It's all about making her a real New Yorker:
"I'm just like all of you. I never sleep. I'm in a hurry to get to work. And when I'm running, I really hate it when a slow old Jew gets in my way."
McKinnon's Clinton encourages young folks to sleep in on Tuesday, urges Susan Sarandon to drive off another cliff, and brings out her ultimate secret weapon – the three-eyed raven from Game of Thrones.
Watch: