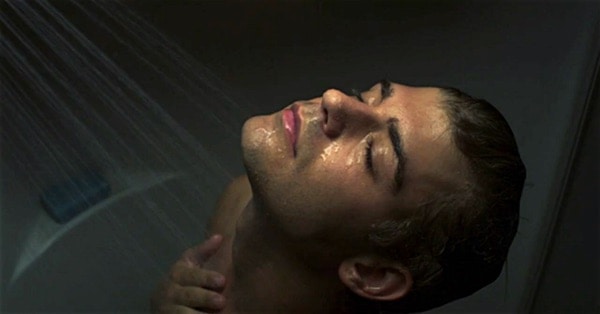 We're getting our first look at actual footage from Jame Franco's Brent Corrigan bio-pic King Cobra. As we've been reporting, the movie follows the murder of gay adult film impresario Bryan Kocis.
In director Justin Kelly's inspired-by-real-events drama King Cobra, Garrett Clayton portrays gay [adult film] actor Sean Paul Lockhart [aka Brent Corrigan], whose career has been shepherded by Christian Slater's producer. When Lockhart decides he'd be better off as a free agent, a pair of rival producers (James Franco, Keegan Allen) aim to cash in by any means possible.
The film will be premiering at Tribeca Film Festival on April 16.
Watch the sneak peak (which is briefly work-unfriendly), below.
For an additional preview of Clayton as Corrigan, click HERE.
And check out all King Cobra news HERE.