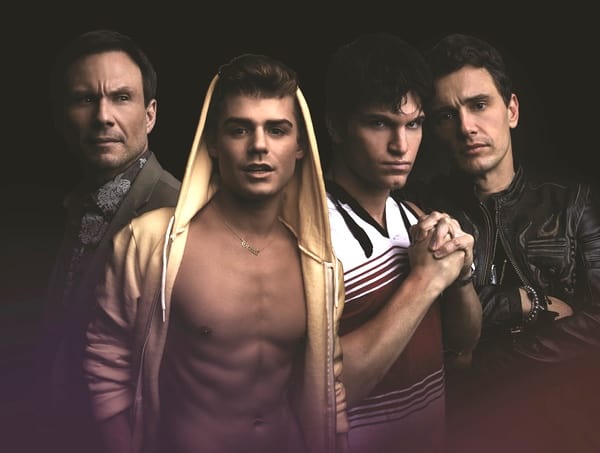 King Cobra, the upcoming film based on the murder of gay adult film producer Bryan Kocis, will have its premiere and screen at the Tribeca Film Festival in April. Kocis was found slain and torched in his home in January 2007.
The film was directed by Justin Kelly, who also directed I Am Michael, the story of "ex-gay" activist Michael Glatze. James Franco, who played Glatze, also stars in King Cobra as a cash-strapped porn producer competing trying to cash in on the falling out between Brent Corrigan (aka Sean Paul Lockhart, played by Garrett Clayton) and his producer (Christian Slater). Keegan Allen also stars as Harlow Cuadra, another performer who serves as Franco's accomplice. Corrigan himself turned down a role  in the film. Franco also serves as a producer.
The film also stars Alicia Silverstone and Molly Ringwald.