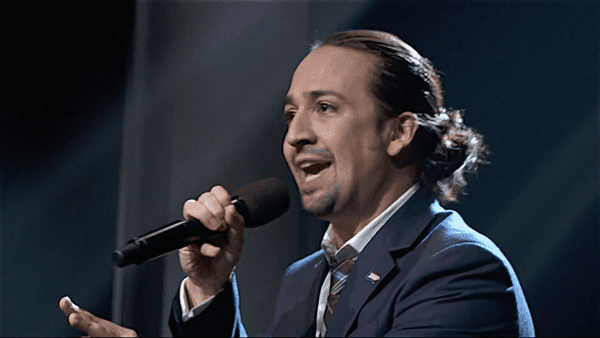 Lin-Manuel Miranda made a sick cameo on last night's Last Week Tonight with John Oliver during Oliver's segment on Puerto Rico's debt crisis.
Before introducing Miranda, Oliver took a deep dive into the legal loopholes that have exacerbated problems for the small island territory.
At issue is nearly 50 percent of the population living in poverty due to a collapsing manufacturing base, as the bill has come due because of tax incentives given to rich investors by a government that borrowed heavily.
The island's government has already defaulted on bond payments and now faces investors and hedge funds — described as "vulture funds" — clamoring for their money even if it means shutting down schools, as well as hospitals just when the island is facing a medical crisis from the mosquito-borne Zika virus.
"The good news here is, Congress is now considering a bipartisan bill that would give Puerto Rico some breathing room to negotiate with creditors," Oliver explained as he noted, "This could be a real help to Puerto Rico."
Oliver devoted special attention to hedge funds which he believes are behind a "dark money" multi-million dollar campaign designed to keep Congress from helping to restructure the debt, or possibly changing a law that keeps Puerto Rico from going into Chapter 9 bankruptcy.
Then, Miranda took the stage and delivered an emotional lyrical appeal to congress to provide relief — don't call it a bailout — to Puerto Rico. Sang Miranda,
"Along with suicidal tax incentive declarations- 'Yeah we'll pay your bonds first, close the hospital, fuck the patients. This is an island, 100 miles across and a hurricane is coming and we're running up a loss."
Watch the segment, below.