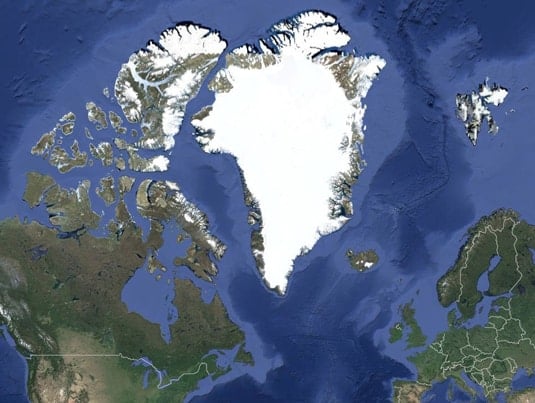 Marriage equality is slowly making its way to the corners of the earth – even Greenland.
Greenland's Parliament unanimously approved same-sex marriage back in May 2015 but it finally came into effect today.
Wrote the government on its website, via The Perchy Bird:
On 01 April 2016, the latest change of the Marriage Act shall enter into force for Greenland. The change makes it possible for homosexuals to get married – civilly or religiously.
Minister for the Church, Nivi Olsen, says: "We have long waited for this day. To have the opportunity to enter into marriage means a lot to many couples regardless of the gender of one's partner. I am therefore pleased that a united Parliament adopted in 2010, finally made it a reality. "
The Department for Education, Science, Culture and Church Affairs, in collaboration with the bishop's office, prepared the practical implications of the amendment, and on Thursday, March 31, the Minister for the Church has officially authorized the new rituals for same-sex weddings in the church.
The Government warmly welcomes this new opportunity and the national church rejoices that we are ready for the new era.
Inussiarnersumik inuulluaqqusillunga
(Yours sincerely)
Minister of Education, Culture, Research and Church
Nivi Olsen
The Perchy Bird also notes:
Originally, Greenland's marriage bill was scheduled come into effect on October 1st, 2015 after receiving a standard three readings from the Danes, but it lapsed because of Denmark's summer Parliamentary elections. A second, almost-identical bill was submitted to Danish Parliament in October of 2015 where it received universal ratification in January and Royal Assent in early February of this year…The joint adoption clause that was included in Greenland's new Marriage Act will go into effect on July 1st.
Greenland has an estimated population of 55,847 as of January 1 2016.