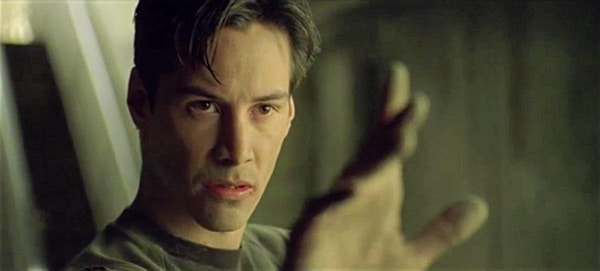 Online film critic Film Runner presents an interesting argument that The Matrix, the 1999 sci-fi classic directed by Lana and Lilly Wachowski, is a metaphor for "a trans woman coming out and asserting her identity in a world which refuses to acknowledge her."
Both Wachowskis, as you probably know, have come out as transgender in the years since the film was made, Lana in 2012 and Lilly this year.
Film Runner notes the film carries a broad "rebirth as your true self metaphor" but argues that it gets more granular than that.
Part of the film's transgender metaphor is carried out through the use of names: The protagonists's name Neo (literally, "new") and the eventual embrace of his identity as 'The One', as well as how he is referred to throughout the film, both by himself and others.
Figures of authority in the film refer to Neo as "Mr. Anderson" whereas Neo's friends only use the name he chose for himself.
Film Runner sees a parallel between Lana Wachowski's life story (in her well-known speech to HRC she said she once almost committed suicide by throwing herself in front of a train) and a turning point scene in The Matrix where Neo defeats an agent, thus asserting his identity as "The One", as he narrowly avoids death by a train.
At the end of the film, Film Runner notes, Neo has embraced his identity and found his own power, but the world around him remains essentially the same. The status quo remains unchanged and the world still views him as a threat and will "likely redouble its threats to oppress him."
Adds Film Runner:
"In his final speech, he tells the machines, and by extension gender normative society at large, that he doesn't seek vengeance or want to destroy them. He says that while they may be afraid of him – and bigotry is always based on fear – they don't necessarily have to be enemies. But it's up to them to choose."
Watch: