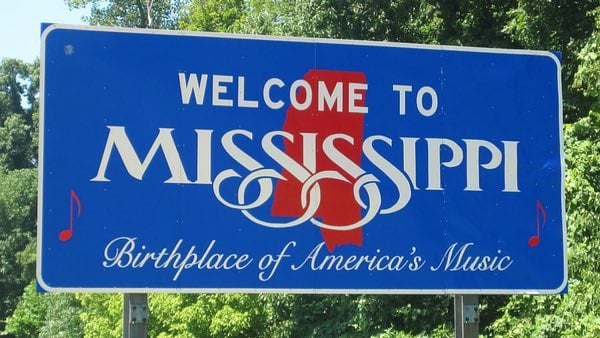 8 companies have signed onto a letter created by the Human Rights Campaign (HRC) calling on Mississippi lawmakers to repeal the state's new anti-LGBT law.
Earlier this week, Governor Phil Bryant signed HB 1523 into law, following in the footsteps of North Carolina's Governor Pat McCrory who recently approved a similar piece of anti-LGBT legislation (HB 2). Mississippi's law, however, is considered by many experts to be even more dangerous and insidious than North Carolina's because it combines the worst elements of both religious freedom laws and first amendment defense acts.
GE, Dow Chemical, PepsiCo, Hewlett Packard, Hyatt, Choice Hotels, Levi Strauss, and Whole Foods are the latest voices from the business community who are decrying HB 1523. As HRC notes, other companies that have opposed the legislation include Nissan Group of North America, Tyson Food Inc, MGM Resorts International, and Toyota, which are some of the state's largest employers. Meanwhile, executives from Microsoft and IBM have said HB 1523 is bad for business.
"We are disappointed to see the legislature and governor's office pass discriminatory legislation. The business community, by and large, has consistently communicated to lawmakers at every level that such laws are bad for our employees and bad for business," the executives wrote in the letter.
"This is not a direction in which states move when they are seeking to provide successful, thriving hubs for business and economic development," they continued. "We believe that HB 1523 will make it far more challenging for businesses across the state to recruit and retain the nation's best and brightest workers and attract the most talented students from across the country. It will also diminish the state's draw as a destination for tourism, new businesses, and economic activity."
Mississippi Gov. Phil Bryant (R) signed the legislation into law on Tuesday despite opposition from some corporations and LGBT advocacy groups. The law allows businesses to deny services to same-sex couples, as well as allows businesses to deny services based on the belief that "sexual relations are properly reserved to such a marriage" and that gender is determined at birth. It also lets religious groups fire individuals with differing religious views and block adoptions to gay couples.
It's unclear whether any of these companies will pull out of the state or change their business plans in Mississippi based on HB 1523. Recently, PayPal backed up their denunciation of North Carolina's anti-LGBT bill by canceling their planned expansion in the state.