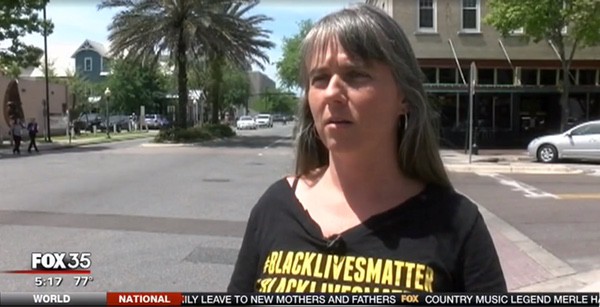 Cara Jennings, the woman who became a YouTube hero yesterday after video of her shaming Florida Governor Rick Scott in a Gainesville Starbucks went viral, spoke out about it with Gainesville's local affiliate.
While there are many things to get pissed at Scott about, Jennings' frustration was over his opposition to Medicaid expansion and women's health issues
Said Jennings: "In the moment, I was feeling the anger, the upsetment, the frustration that women across this state feel with the passage of this horrible bill. I yelled at the governor, because his bill is impacting my life, and the lives of other women in the state."
Scott's take on the video:
A spokeswoman for Gov. Scott sent a statement to FOX 35, which read, "A self-proclaimed anarchist rudely yelled and cursed at the Governor. It's a free country, but its [sic] not at all surprising that an anarchist doesn't like government leaders and prefers shouting over conversation."
A much longer interview with Jennings is posted at The Daily Dot.
Watch: