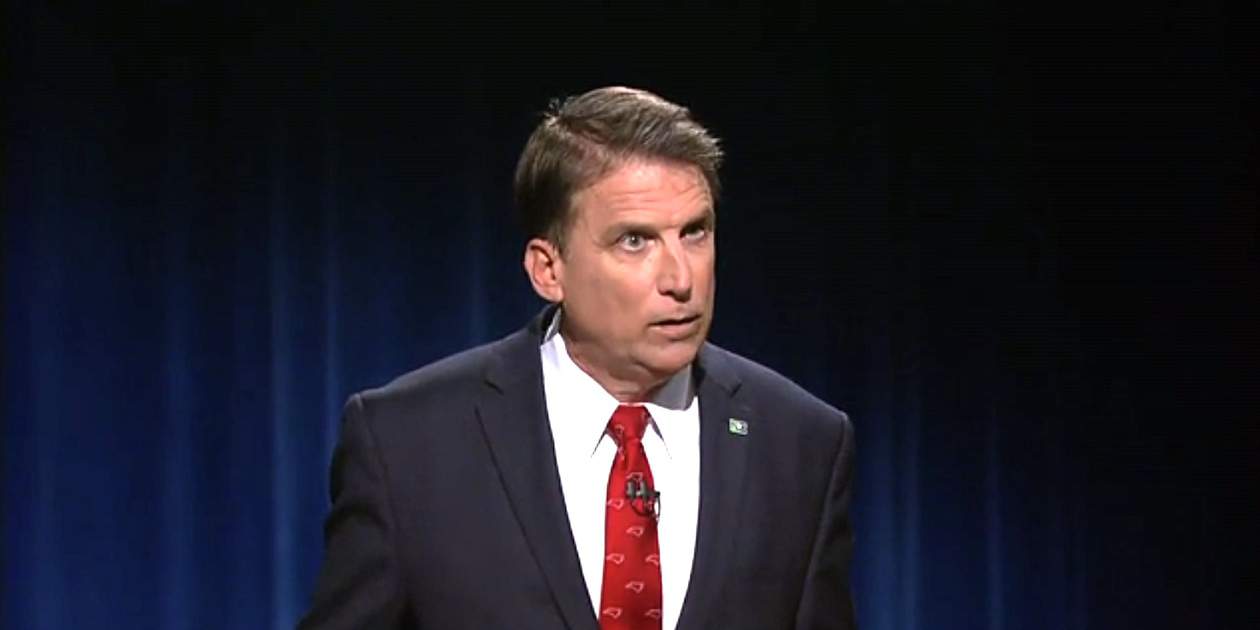 In a debate with his opponent, Attorney General Roy Cooper last night, North Carolina Governor Pat McCrory was forced to defend HB2, blaming it again on Charlotte's Mayor, the News & Observer reports:
McCrory blamed the controversy on Cooper and Charlotte Mayor Jennifer Roberts for what he called "a major change in culture."
"Governor, what planet are you on?" Cooper replied. "We've got to stop blaming it on others."
"The attorney general doesn't deny that he and Jennifer Roberts started this," McCrory shot back. He said the state needed HB2 to protect people's privacy in restrooms.
Watch: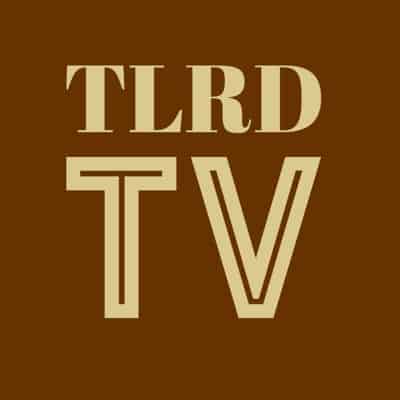 McCrory told moderator Chuck Todd that if Caitlyn Jenner were to come to the state she would need to use the men's restroom facilities.
"If she's going to shower at a facility at UNC-Chapel Hill after running around the track, she's going to use the men's shower. "
Watch:
McCrory spoke with conservative leaders last week, the Charlotte Observer reports, and says he has been shunned socially, called a bigot, and received death threats since he signed HB2 into law.
According to the recording, McCrory spoke at length about the fallout from the law:
▪ "It's almost like the George Orwell book '1984'," he said. "If you disagree with Big Brother or you go against the thought police, you will be purged. And you will disappear."
▪ "My wife, for example, in Charlotte – she primarily stays in Charlotte," he said. "She's been disinvited to charity events. Basically, they call her up and say, 'You better not come. You better not come.…
▪ "I listen to the other side … And I say, 'I respectfully disagree with you'," he said. "They do not say that to me, I wave to them with five fingers. They wave back with one. And it's personal. It's death threats. Last week, I was verbally assaulted by a 21-year-old drunk student. She was arrested."
▪ "Everyone says, 'Gosh, you must have thick skin.' I don't have thin skin. I just hide it."
▪ McCrory said he's been called a bigot. "I'm the farthest thing from a bigot," he said. "I love everyone and I'm going to treat everyone equally. I want to treat people who are transgender – I want to hug 'em and say I love 'em. But I don't agree with the concept of redefining gender. That is a major societal change.
More here.